ONLINE EXCLUSIVE
14-25 DEC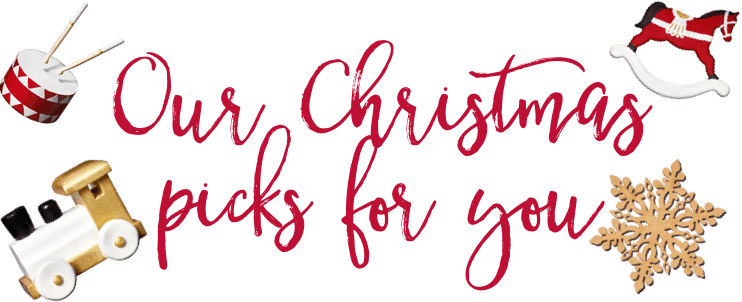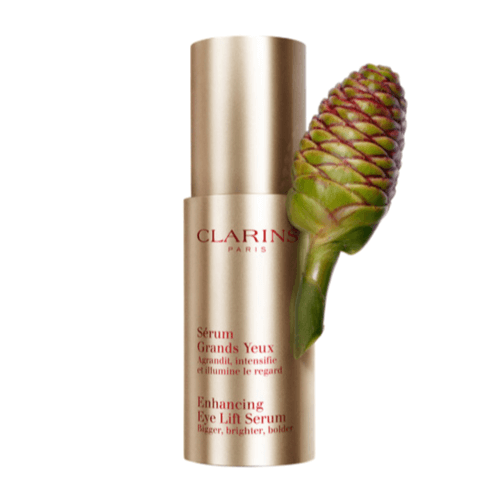 Enhancing Eye Lift
Rich in Plant Extracts for Bigger, Bolder, More Beautiful Eyes.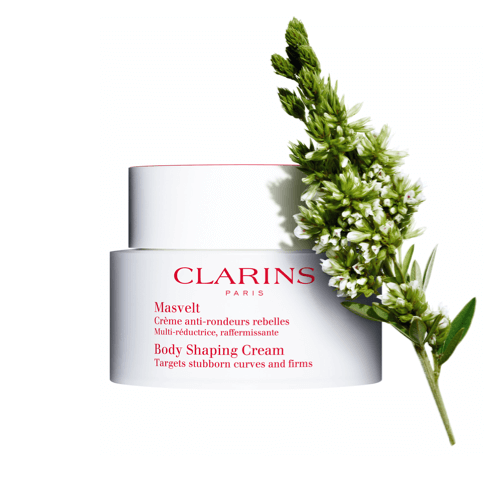 Body Shaping Cream
Keeps your Body Slimmer, Firmer and Hydrated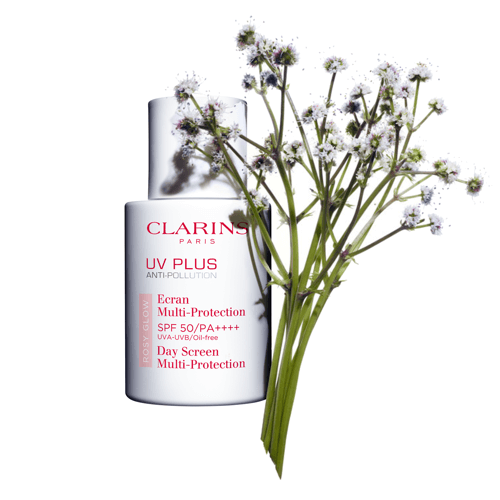 UV Plus Pink
The Tinted Complete Anti-UV & Anti-Pollution Against Harmful Pollutants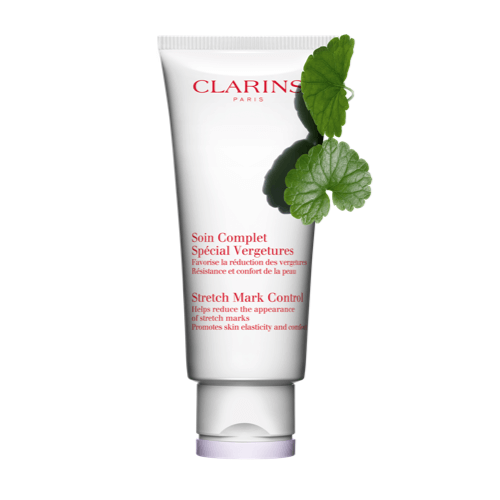 Stretch Mark Control Cream
Prevents and Diminishes Stretch Marks for A Smooth & Supple Skin.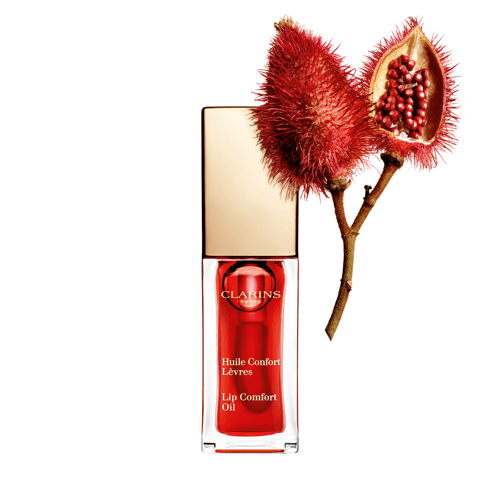 Lip Comfort Oil
Nourishes & Plumps, Enhancing the Beauty of Lips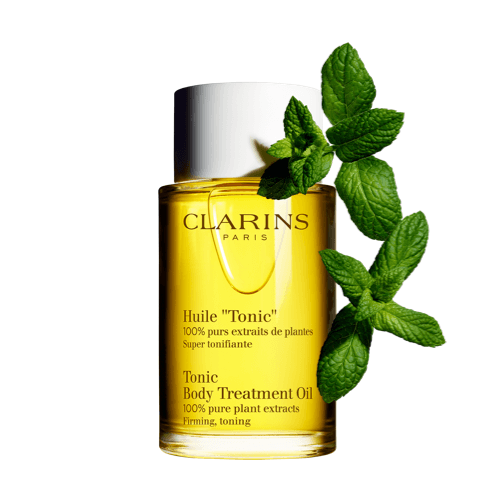 Tonic Body Treatment Oil
Firms, Tone and Improves the Skin's Elasticity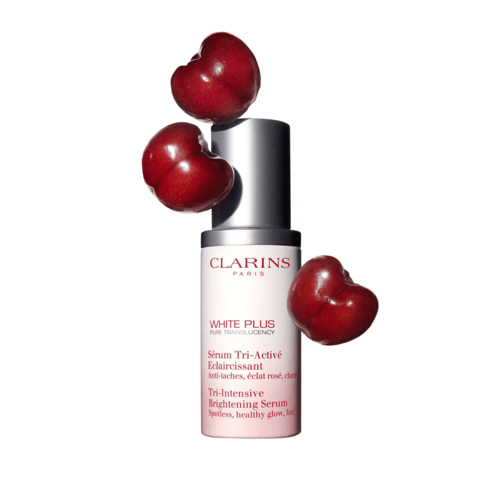 White Plus Serum
Promotes Skin's Translucency for a Spotless, Healthy Glow.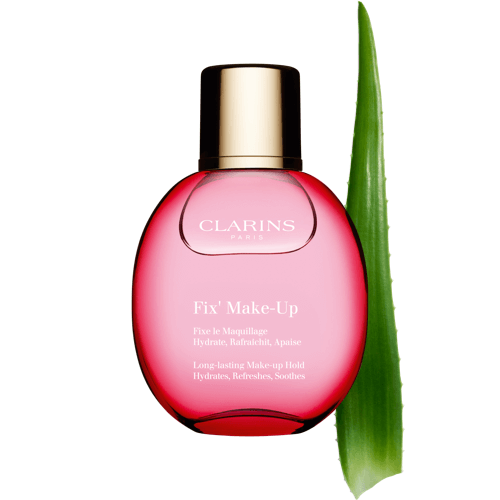 Fix Make-up
The Secret To A Long Lasting Make-up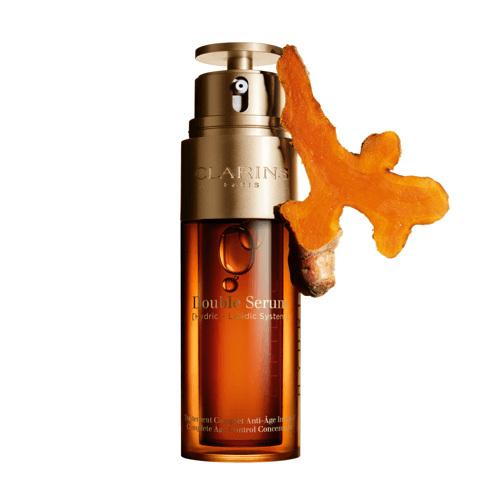 Double Serum
21 Potent Plant Extracts For Visibly Smoother, Firmer And Radiant Skin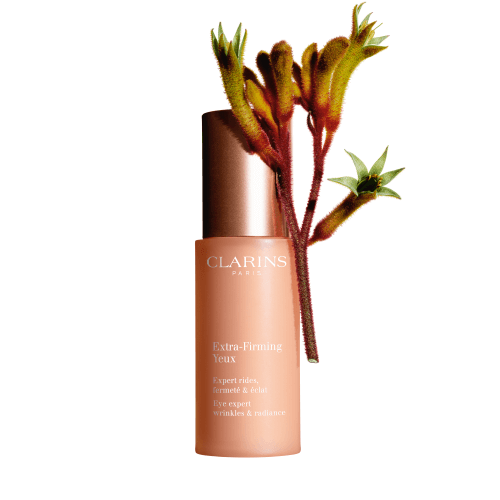 Extra-Firming Eye
2-in-1 Anti-aging Eye Balm for Youthful, Brighter-looking Eyes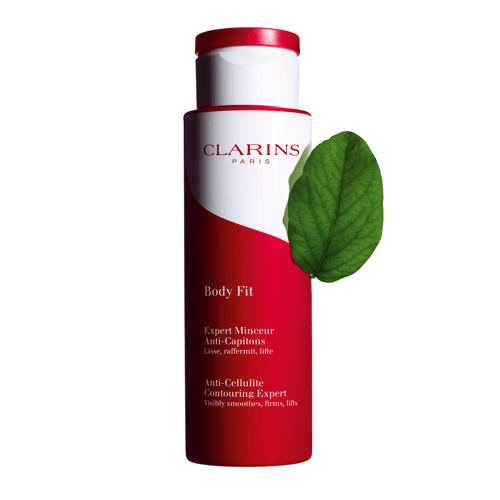 Body Fit
Anti-Cellulite Slimming Expert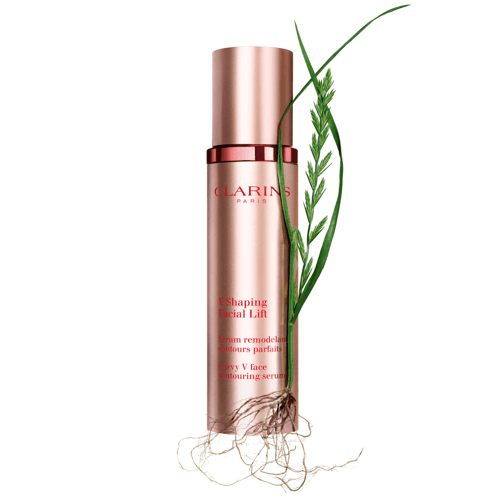 V Shaping Facial Lift
Pioneer in Facial Contouring Treatment
Not able to find the product you wish to review?
Step 1
Find the product you want to review and click on "Write A Review" or "Reviews".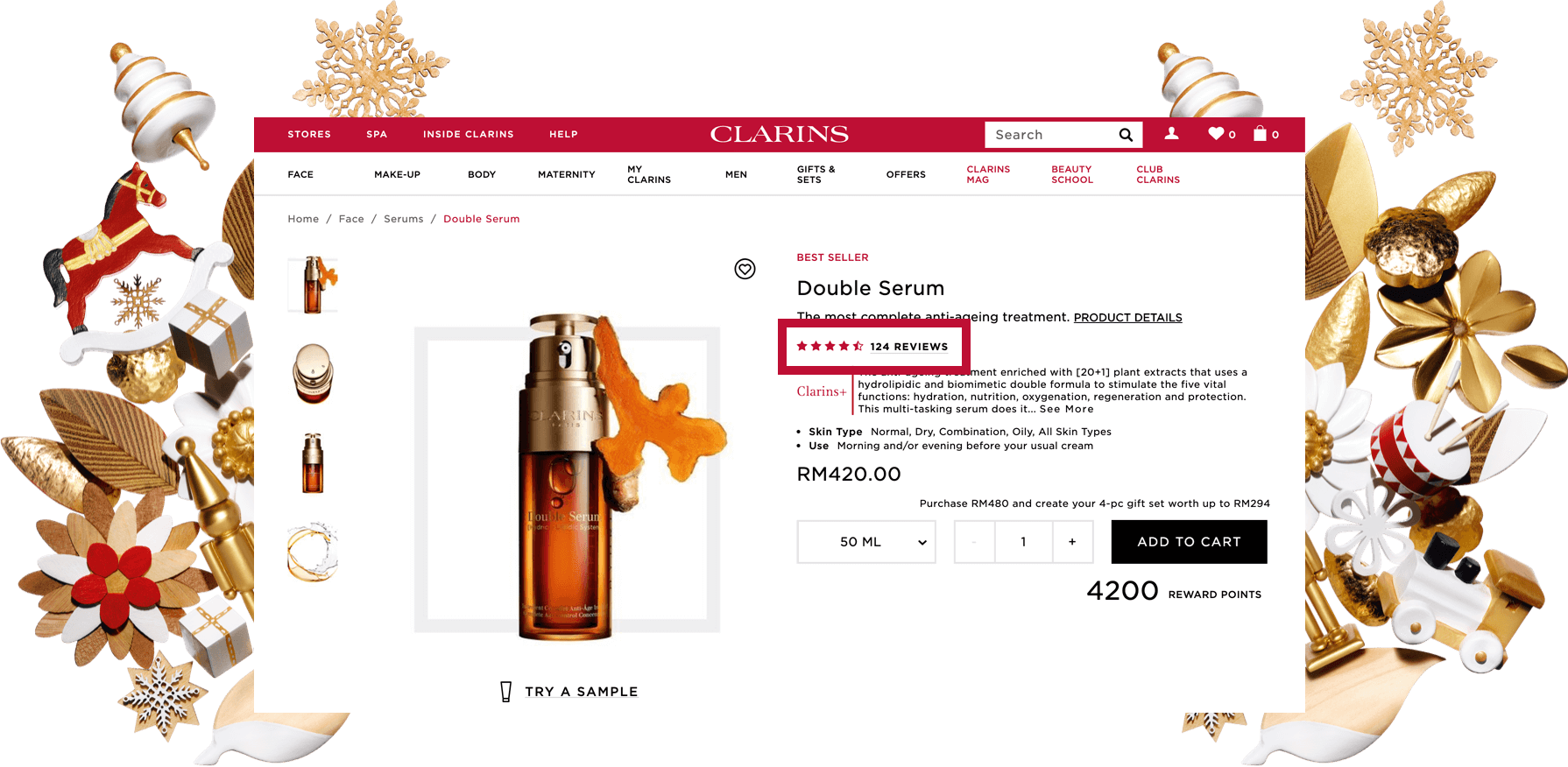 Step 2
Simply write a review on any of your favourite Clarins product for a sure-win lucky spin!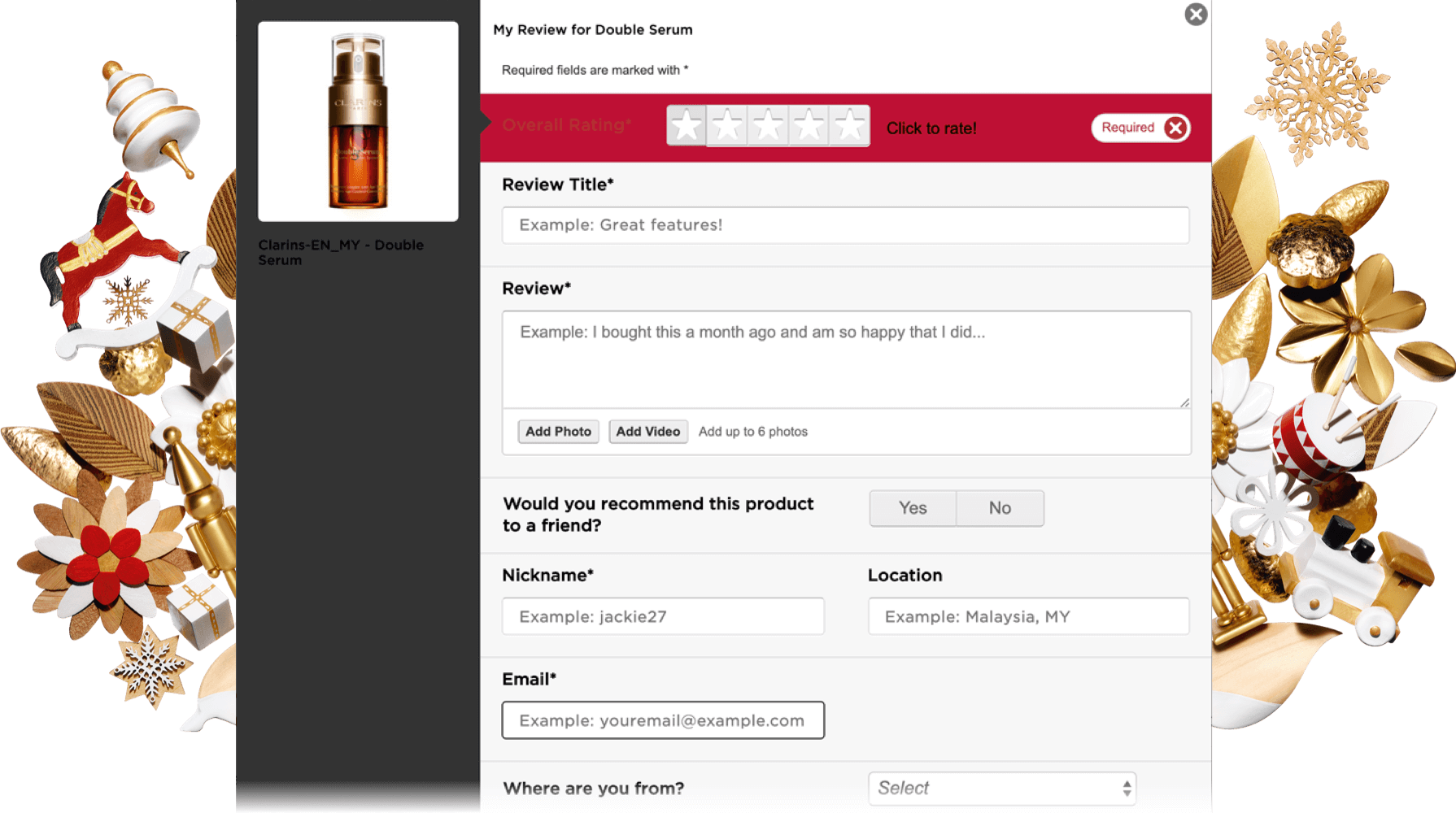 Step 3
An email will be sent to you within 48 hours once your review is approved for a chance to play the Spin & Win.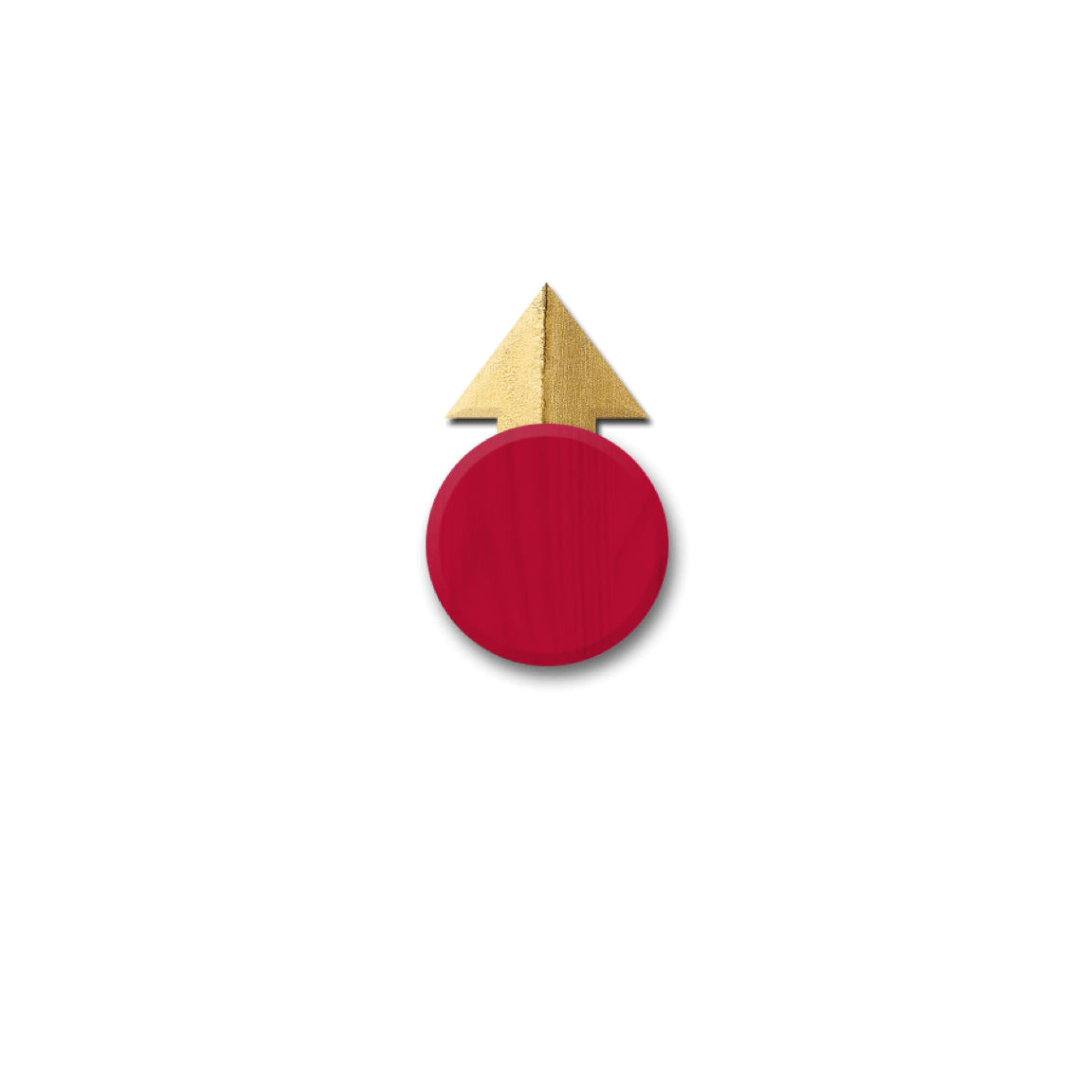 Terms and conditions

12 Days of Gift Exchange
Reviews submitted from 14/12/2019 - 25/12/2019 will stand a chance to win the one full-sized Clarins iconic product. Successful review is tabulated based on genuine thoughts and solely based on self-usage only. Valid for permanent-residing Malaysians with a local shipping address only. Users must log-in with account registered at Clarins.com.my and to use valid email reference to Club Clarins Malaysia only. Only 1 review per unique user allowed. User cannot submit 2 same reviews in 1 lifetime account and Clarins has every right to dismiss any fake/dishonest review during the campaign. Failure to fulfill any of the above will be disqualified without prior notice.
Shortlisted winners will be notified personally via Clarins Malaysia official email by 30 December 2019. Clarins Malaysia reserves the right to amend the offer or any mechanic(s) associated to this content without prior notice and to decline any requests should requirements are not fulfilled.