Welcome to Clarins 11.11 Fairyland
Make a wish with our Clarins fairy and let her guide you through a magical world of Clarins, filled with plant-powered skincare gift sets, exciting games and many more!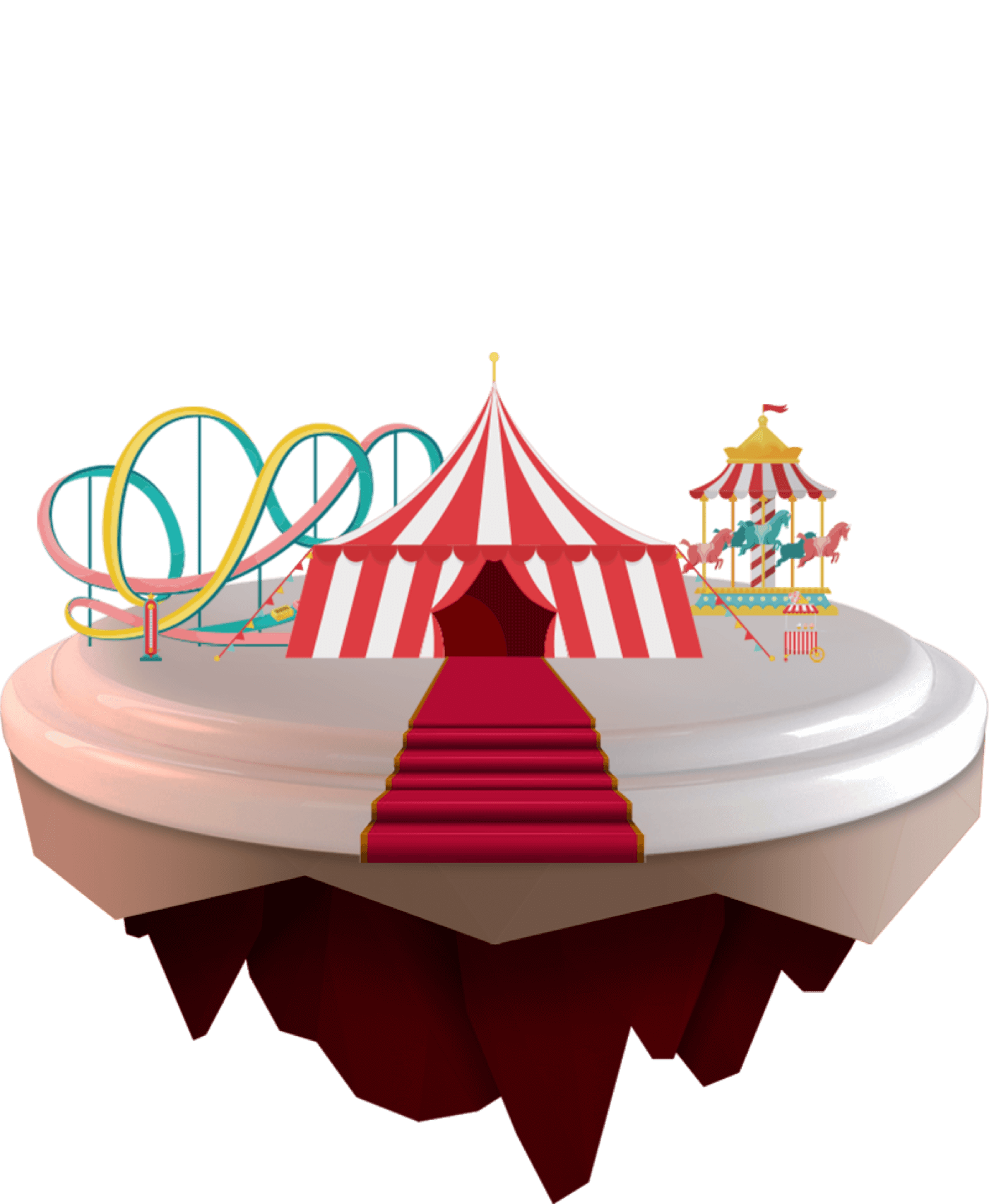 Check-in to Clarins.com on 3 different days to unlock a new game and win extra gifts! The faster you complete the game, the higher points you will receive! Top 10 players will bring home 2 full-sized Clarins products*.
Step
1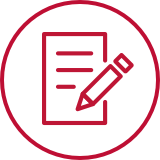 Register your details.
Step
2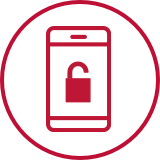 Unlock 1 fairy game each day and win up to 3 extra gifts with 3 games.
Step
3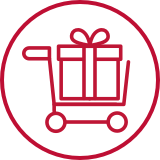 The gifts will be added to your cart automatically* from 6 - 11 Nov.
REGISTER FOR AN ENTRY TICKET TO
Clarins 11.11 Fairyland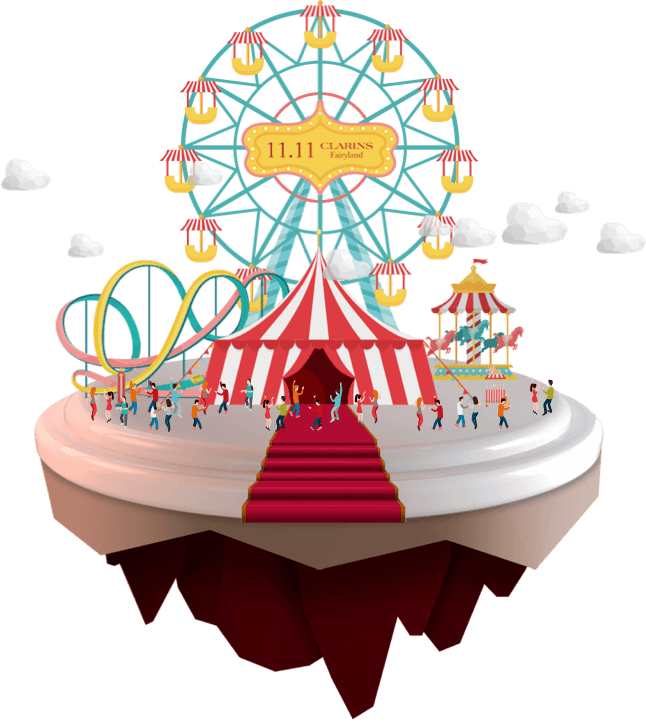 *Please ensure to use the same mobile number (01xxxxxxxx) or email address for all 3 check-ins and log in or create a new account when 11.11 Sale begins from 6-11 Nov.
6 - 11 Nov 2020
Preview 11.11 Beauty Treats
Exclusively for First Order on Clarins.com
Your First Order
with min. spend of RM380
(No Promo Code Required)
+
Surprise Gift
when you register
an account at Clarins.com
Purchase RM480 and create your 11-pc gift worth up to RM626.
Create your

5-pc

Gift Set
Choose One Essential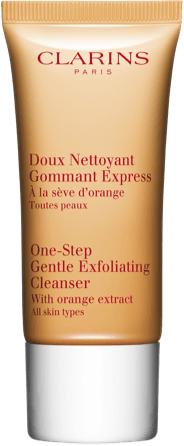 White Plus Brightening Mousse Creamy Cleanser (50ml)
Gentle Foaming Cleanser with Shea Butter (50ml)
Water Comfort One-Step Cleanser (50ml)
One-Step Exfoliating Cleanser (30ml)
Toning Lotion With Camomile (50ml)
Exfoliating Body Scrub (30ml)
+
Choose One Moisturiser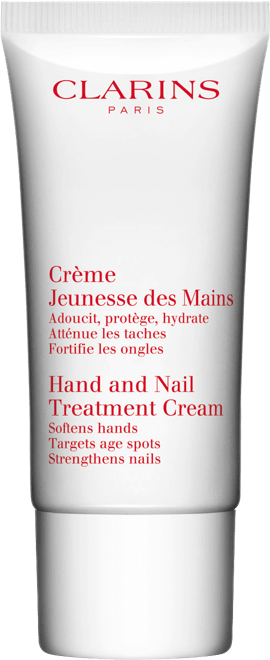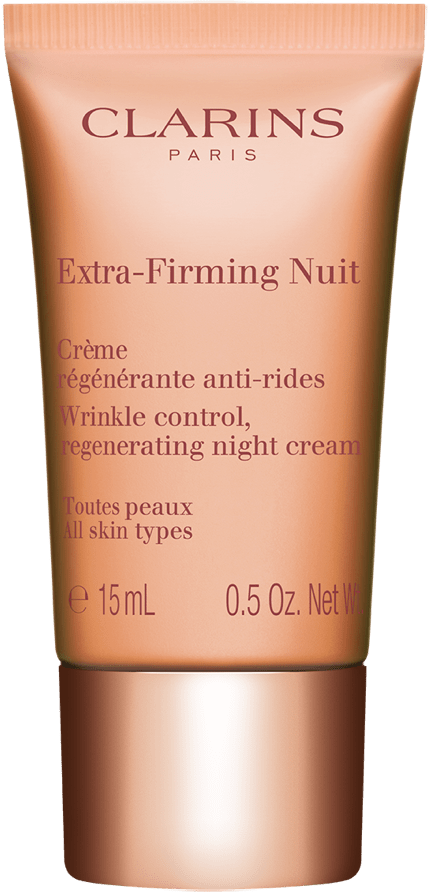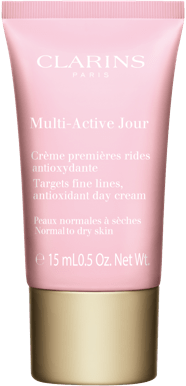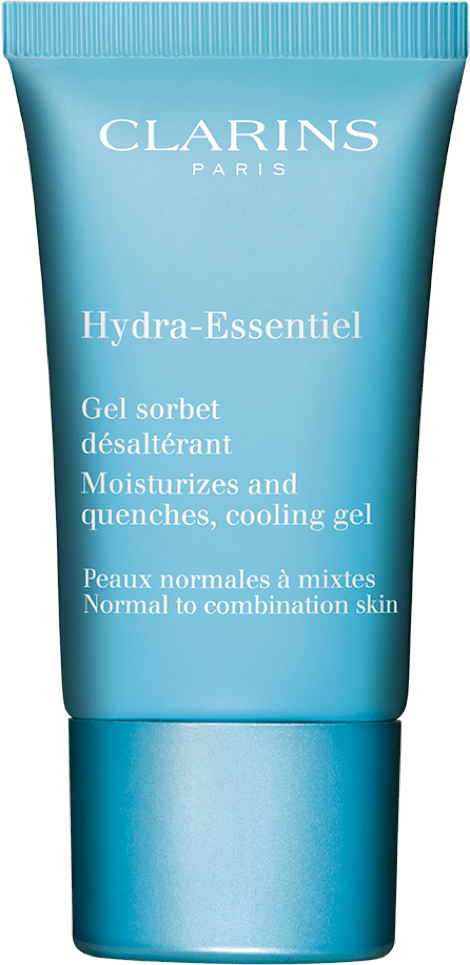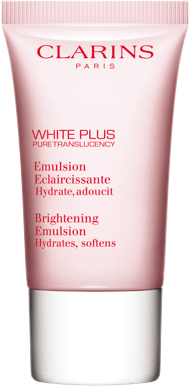 Hand & Nail Treatment Cream (30ml)
Extra-Firming Night Cream (15ml)
Multi-Active Day Cream (15ml)
Hydra-Essentiel Cooling Gel (15ml)
White Plus Emulsion (15ml)
Blue Orchid Face Treatment Oil (5ml)
+
Choose One Treatment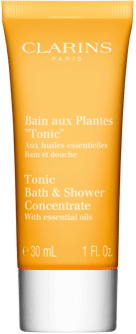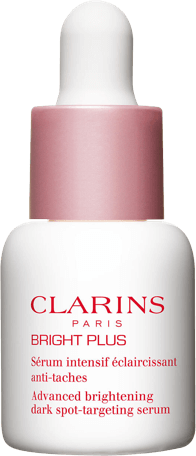 Tonic Bath & Shower Concentrate (30ml)
Hydra-Essentiel Bi-Phase Serum (15ml)
Total Eye Lift (7ml)
Extra-Firming Eye (7ml)
V Shaping Facial Lift (10ml)
Bright Plus Serum (7ml)
+
Choose One Make-Up Or Shower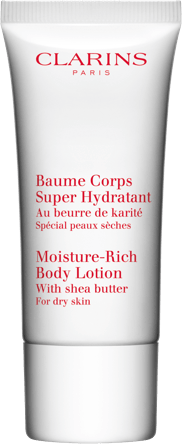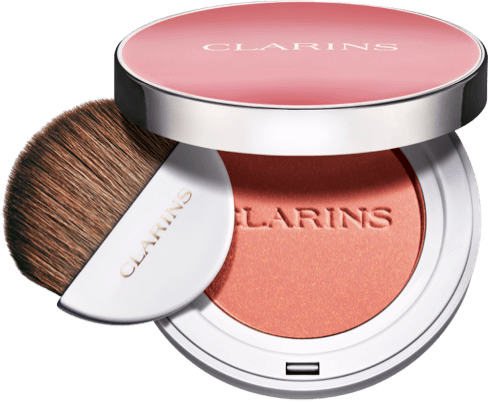 Moisture Rich Body Lotion (30ml)
SOS primer 00 (10ml)
Lip Comfort Oil 04 Mini
Lip Comfort Oil Intense 05 Mini
Joli Rouge #742 Miniature
Joli Blush 02 Miniature
+
Choose One Beauty Pouch
+

+
Top up to RM680 and receive an additional 3-pc gift worth up to RM218.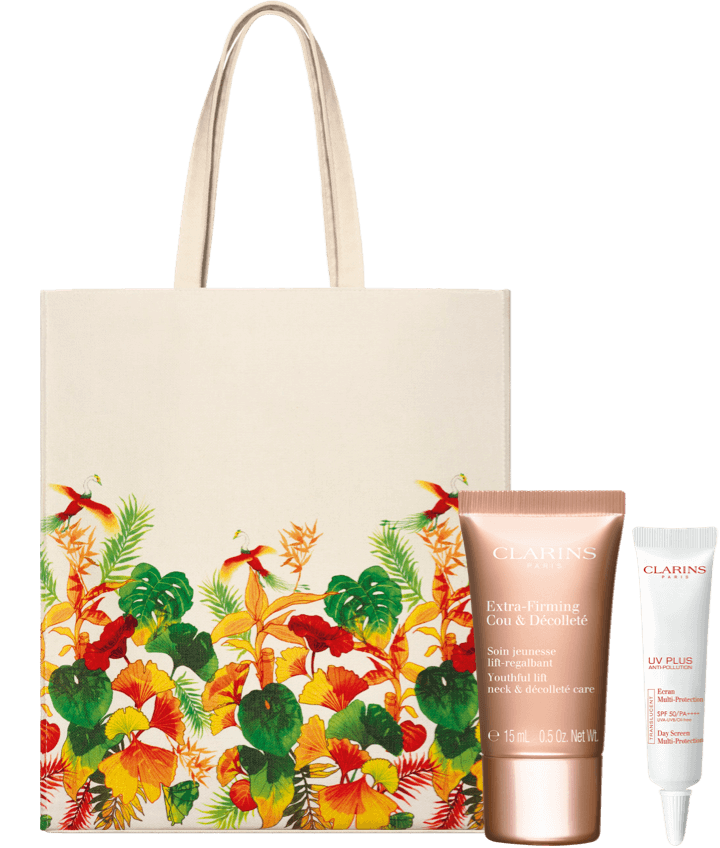 Don't forget to participate in the 11 Sec Challenge and receive additional gifts!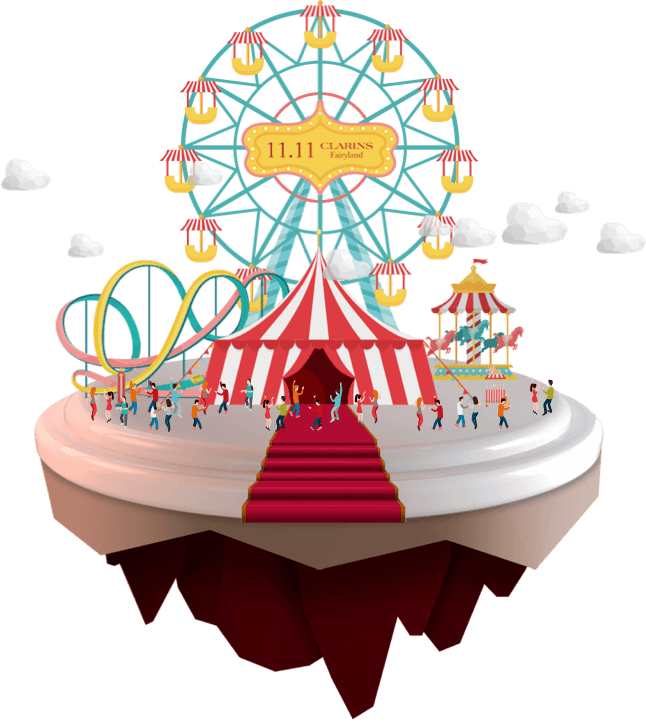 11 Must-Have
Plant-Powered Gift Sets
Now's the perfect time to stock up on your Clarins favourites and share them with those you love!
11 Wishes by
Koe Yeet & Uriah See
Discover how Koe and Uriah fulfilled their 11 wishes in one day with Clarins. Follow us on @ClarinsMalaysia as we make your beauty wish comes true.
Koe Yeet
(@koeyeet)
Actress, Barrister-at-law
Uriah See
(@uriahsk)
Actor, Singer
Be the first 200 customers to shop on Clarins.com and receive a specially curated gift set worth up to RM173 with RM400 spend.
Don't forget to check-out with the promo code below!

PROMO CODE
KOEXURIAHD11
Terms and conditions

The 11 Seconds Challenge
The 11 Seconds Challenge is valid from 26 Oct to 5 Nov 2020, 2pm. Customers are required to check-in with the same email address or mobile number over 3 different days on Clarins.com to unlock a new fairy game each day and win extra gifts. The additional gifts will be added to your shopping cart automatically from 6 to Nov 2020 when you create a Clarins.com account with the same email address provided for the games.

11 Seconds Challenge Giveaway
The faster you complete the 11 Second Challenge games, the more points you will receive! Top 10 players will bring home 2 full-sized Clarins products*. Customer to choose from Double Serum, Total Eye Lift or V Shaping Facial Lift. Points are an accumulation of your best score of each game played.Winners will be announced personally via Clarins' official email. Clarins reserves the right to cancel any winner in the event of an unauthorized method of playing the game, technical error or unforeseen problems. Other terms & conditions apply.

11.11 Promotion: 6 to 11 Nov 2020
Promotion is valid from 6 to 11 Nov 2020 online based on nett order value. One gift set per order. While stocks last. Clarins reserve the right to replace gift with another item of similar value. Not applicable with any other promotions. For first-time customer on www.Clarins.com, enjoy a 10% off with min. RM380 nett spend automatically [No Promo Code Required].

Gifts displayed are while stocks last. Clarins reserves the right to replace gift with another item of an equal or higher value in the event of out-of-stock situation. Clarins reserves the right to cancel any order due to unauthorized use of offer and to modify or cancel this promotion due to technical error or unforeseen problems. Promotions may not be applied to past purchases. Any promotion will not be granted and may not be redeemed for a future purchase if the initial transaction is cancelled or item(s) are returned.

11.11 Beauty Wishes by Koe Yeet & Uriah See
Be the first 200 customers to shop online and receive a special gift set worth RM173 with RM400 nett spend when you key in promo code: KOEXURIAHD11 before you check-out from 6 - 11 November 2020. While stocks lasts.
The Clarins 11.11 Sale is Here!
Over a decade ago, the 11.11 date changed dramatically from being an unofficial holiday celebrating singlehood to the world's most exciting shopping season. Today, almost everybody who loves shopping, whether online or offline, looks forward to the biggest shopping festival that is 11.11 for the amazing deals that are up for grabs. To celebrate that same spirit of shopping, Clarins will also be running our very own 11.11 promotion and sales event, from now until 11th November 2020! Read on to find out how you can participate in the best beauty and skincare promotions here at Clarins!
Get Extra for Extra
Spend RM480 in total and receive 6 product samples plus 5-piece gifts of your choice. Go all the way and top up an additional RM200 to bring your bill to RM680 and receive another 3-piece gift set too! These 11.11 deals just keep on getting better!
A Special 11.11 Selection
Exclusively-handpicked products deemed personal favourites by an influencer will be gifted to you upon purchases of RM400 and above. What better way to enjoy more of Clarins' products than by receiving them as personal gifts?
First-Time Fun
Need more incentive to order from Clarins during our 11.11 promotion? Here are two more reasons: get 10% off your first online purchase with us, and we'll throw in a free gift for you as well!
11 Must-Haves At Clarins' 11.11 Deals
Unsure of what skincare and makeup products to add to your cart during the 11.11 sales? Here are some of Clarins' best-sellers for you to consider:
A dual-phase hydric and lipidic anti-ageing treatment serum that will rejuvenate and renew the skin, as it works to firm the skin and smooth wrinkles. This set comes with a Double Serum, Beauty Flash Balm and Lip Perfector all housed in a large holiday pouch.

Contour and sculpt your way to the perfect v-shaped jaw with this facial-lifting serum, which is made more effective with the V Shaping Facial Lift Massage Tool. Inspired by traditional Chinese gua sha, this tool will help slim, depuff and enhance the jawline.

A serum that lifts and de-puffs the eye contour for younger-looking eyes. This product will not only brighten the eyes, but it will also help to beautify your lashes.

This holiday set includes the Clarins Extra-Firming Day and Night Creams which will work to tone the body, reduce wrinkles and moisturise the skin while you're out and about during the day, and while you're asleep at night.

Specially catered to Asian skin and those who covet a rosy, pinkish and radiant glow, this UV Plus set protects the face against the sun, pollution and ageing.

Restore your skin's hydration and radiance with this serum and moisturiser combo. These products incorporate the leaf of life extract, which will help boost the skin's hyaluronic acid production.

Brighten up the skin and tackle dark spots for a perfect complexion with this intensive serum made with two superfruit extracts, Rose-myrtle and Acerola seed, which boost radiance and even out skin tone.

Target stubborn cellulite with this body contouring set for a slimmer figure with Clarins' anti-cellulite contouring expert!

Get into the best shape yet with the Body Shaping Cream which will help hydrate, firm and sculpt the body, and pamper your sore muscles with the Anti Eau Body Treatment Oil when you feel like a little bit of 'me' time.

Expecting mummies need not worry about changes to the skin with this gift set, which includes products that firm the skin and reduce stretch marks—so rest assured, you will be beautiful every step of the way!

Advent Calendar 12 and 24 Days Holiday Set

Take your pick of either 12 or 24 days of beauty with Clarins' Holiday Set, packed with skin-loving and beauty-enhancing products to help you glow and shine brilliantly this holiday season!