Double Serum
The Golden Standard
of Youthful Looking Skin
Firm, smooth, radiant skin.
Tested, Trusted, Recommended
Women around the world agree* that Double Serum is our most powerful age-control concentrate ever. Based on Anti-Ageing expertise developed over more than 30 years, the formula has proven to be highly effective, suitable for women of all ages and all skin types, even sensitive skin.
After 7 days skin is *:

 Visibly smoother (91%)

More radiant (87%)

Visibly firmer (81%)
Women love it so much - 1 Double Serum is sold every 5 seconds around the world**
*Satisfaction test - multi-ethnic panel - 362 women
**Double Serum Range - Clarins internal sales in volume Jan-Dec 2019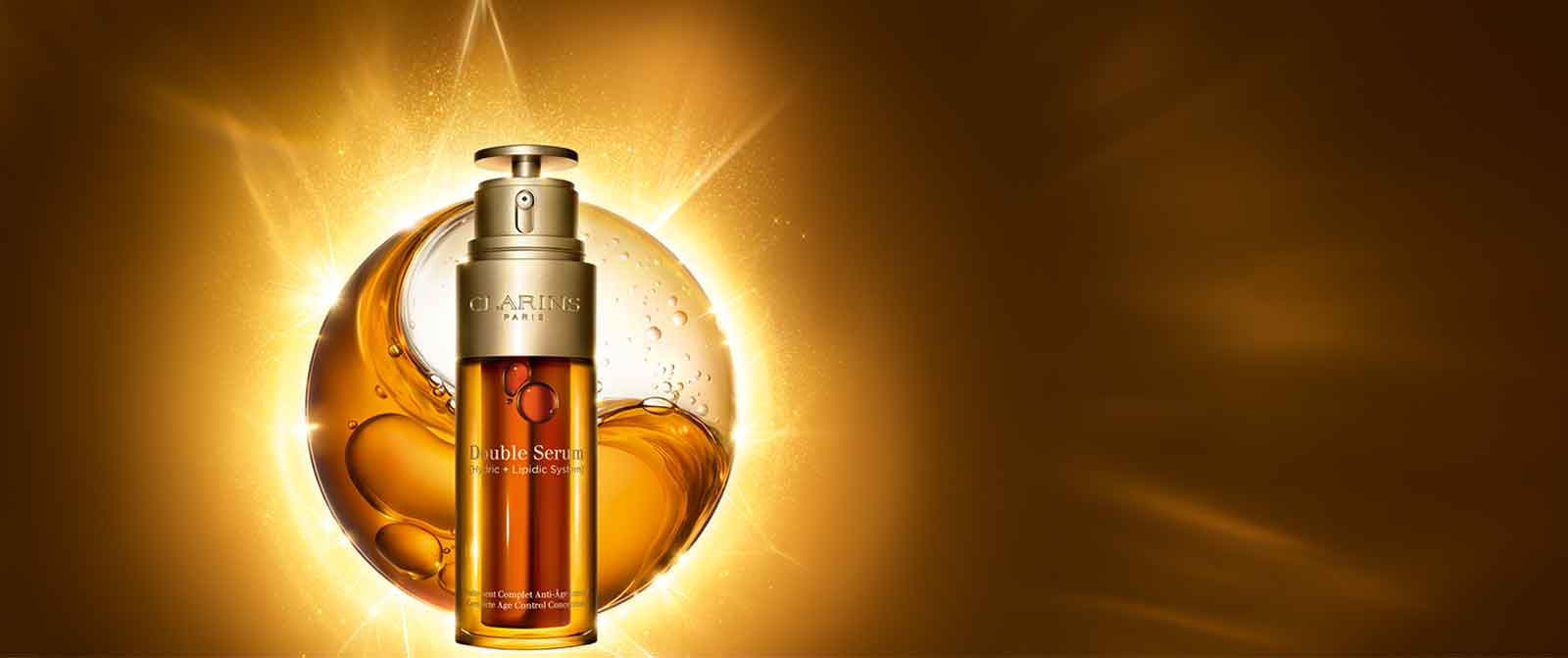 Golden Innovation
Skin's Core Sensory Intelligence Innovation.
Clarins cutting edge innovation, powered by high concentration of Turmerone, can protect and revitalise the skin sensory capacity by +126% to improve your skin's 5 vital functions.
RM420 | 50ml
* Clarins calculation is based in part on data reported by Beauté Research SARL in July 2020 through its "Malaysia – Quarterly Retail Sales Report – Q4 2019" in the Department Stores and Boutiques Prestige market. (Copyright © 2020 Beauté Research SARL)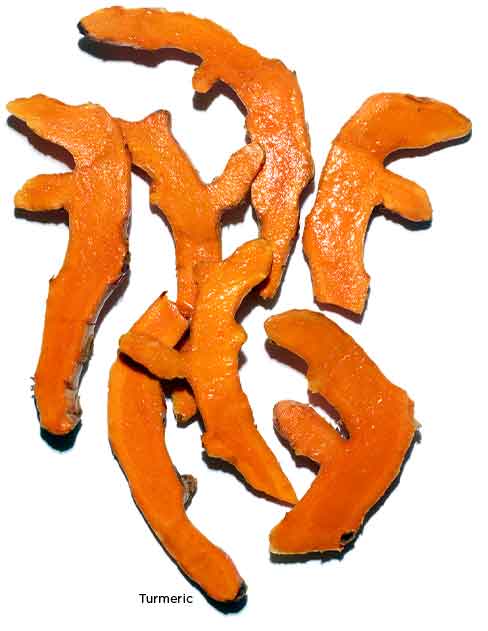 Golden Ingredient
[21] Plant Extracts
Infused with 21 powerful anti-ageing plant extracts, including Golden Turmeric extract containing 65% turmerone to boost the skin's five vital functions and effectively treat all visible signs of ageing.
REGENERATION

Golden Ratio
Double [Hydric + Lipidic] Formula
A unique bio-mimetic double formula of 2-parts water and 1-part oil to mimic your skin's natural protective barrier and promote a healthy-looking complexion.

Double Serum's adjustable dial pump also releases a customised amount of product into your palm, depending on your skin's needs.
Drag the arrow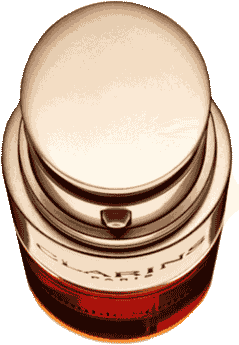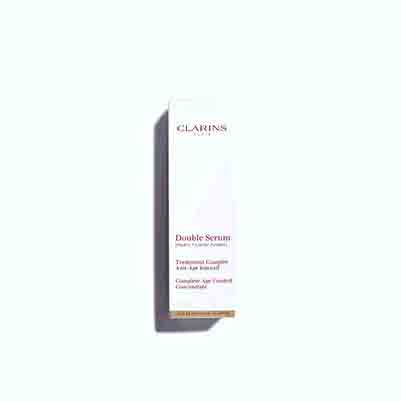 Good for the skin, good for the planet
Responsible beauty
Double Serum contains 9 organic ingredients and 3 ingredients that are Fair Trade Certified. The purchase of Banana, Ginger Lily and Leaf of Life includes a contribution to help develop the local communities that harvest the plants.
Less waste
Double Serum' eco-friendly bottle is made from recycled materials, and now requires less packaging. The double pump bottle delivers just the right amount of product for your skin's needs to prevent overconsumption.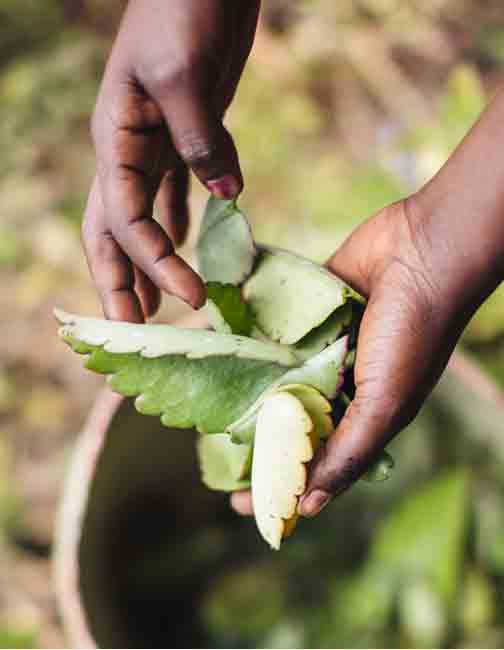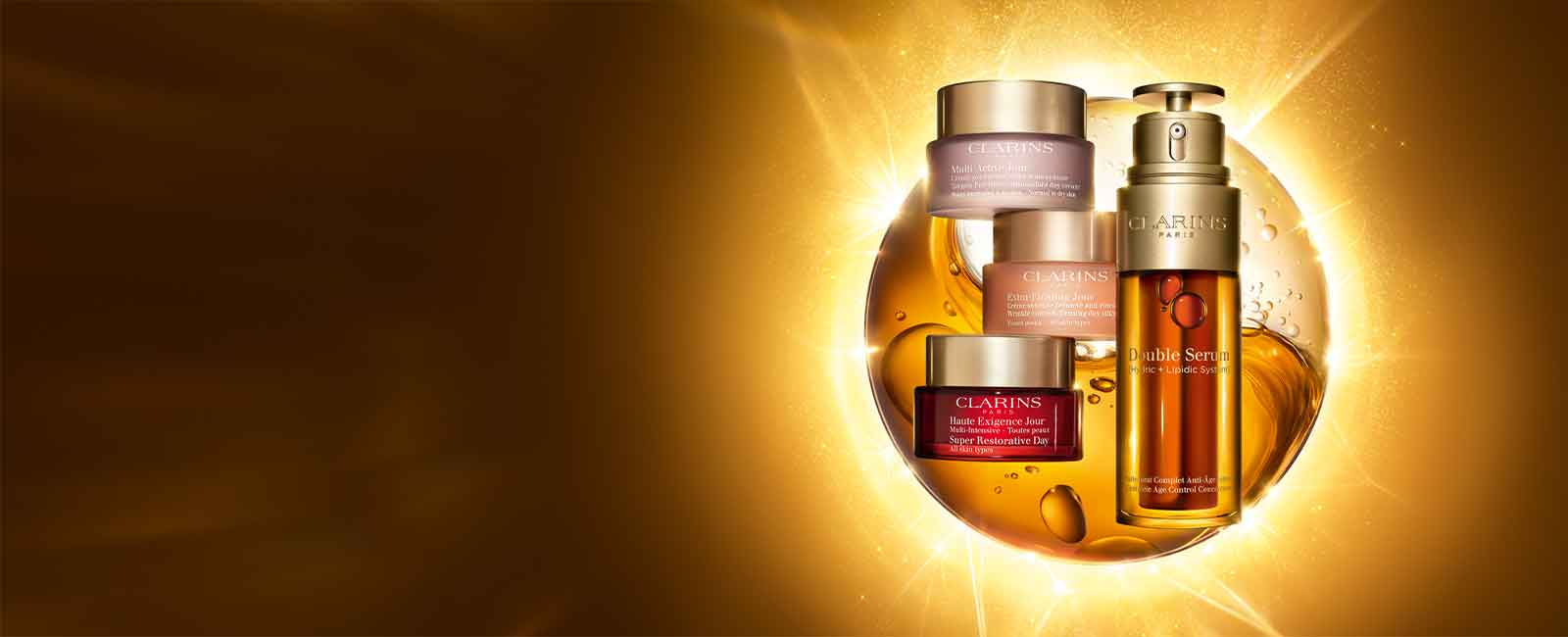 Beautiful At Every Age
Double Serum's plant-packed formula boosts the performance of Clarins's anti-ageing day and night moisturisers to reveal smooth and radiant skin.
Anti-ageing moisturiser for every concern
Intensive day cream replenishing at all levels
Multi Active
Fight fine lines and the effects of daytime stress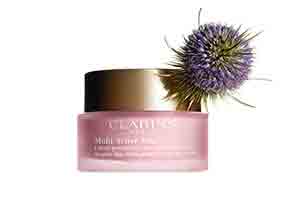 Extra Firming
Visibly firms, lifts, fights wrinkles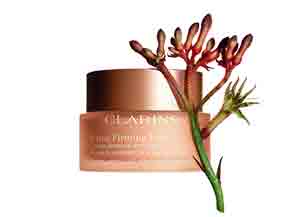 Super Restorative
Replenishes, illuminates and densifies mature skins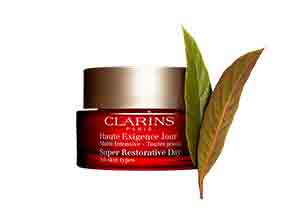 Here's why Double Serum is a favourite among women in Malaysia.
Loving this product. Can see my skin improvement after a week of usage. Definitely a must-have product for my everyday skincare routine
#ClarinsSkincare
@mooninthesky
My skin looks so much younger and firmer after using it for 10 years
#ClarinsSkincare
Jinn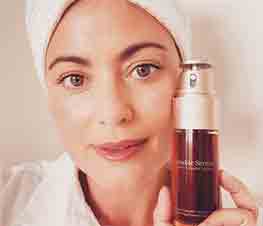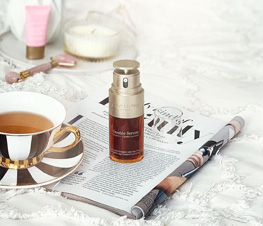 @thepinkstilettos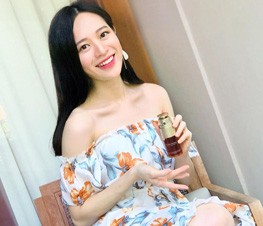 @drkaylateh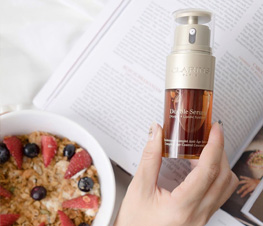 @stilettoesdiva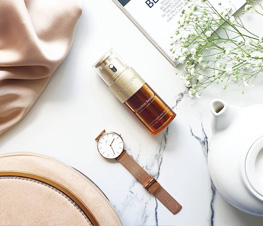 @myrabeautydiary

Clarins Beauty School
Learn how to apply Double Serum

Double Serum
50ml
RM420.00
50ml
RM420.00