NEW
Hydra-Essentiel Moisturizing Reviving Eye Mask
A moisturising mask for poorly hydrated, tired-looking eyes.
Use
In the morning and/or evening as an express mask, as needed.Once or twice a week as an overnight mask.
Clarins +
A product with a unique feel that adheres to the eye contour perfectly, even during the night.
30 ml
Product details

Proven results

How to

Eye Mask
Left on for either 10 minutes or overnight, this moisturising eye mask's mild and refreshing cream-gel texture contains moisturising, reviving and soothing active ingredients to put the sparkle back in your eyes.
Skin is instantly quenched: fine lines from dehydration are smoothed, the skin is supple and comfortable.
Skin is visibly relieved of signs of tiredness: dark circles appear faded, eyes look soothed, fresh and well-rested.
+113%* hydration in just 10 minutes.
* Hydration kinetics by corneometry over 8 hours on 10 volunteers.
Apply the product to the upper, then the lower eyelids. Leave on: - for 10 minutes as an express mask, as needed,- once or twice a week as an overnight mask.Wipe away any excess product with some lotion on a cotton pad.

For your eyes only!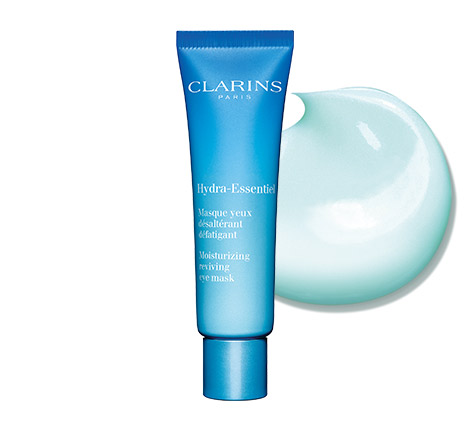 Eye Mask: Energizing and Quenching
An intensive hydrating mask for the eyes with a deliciously melting texture for enhanced, rested eyes that radiate vitality.
Energised eyes
Fine lines from dehydration smoothed around the eye area
Dark circles diminished
Discover our express multi-masking routines
10'
Get glowing in 10 minutes.
OR
8h
An intensive overnight mask.

Hydra-Essentiel Moisturizing Reviving Eye Mask
Hydrating

Routine

Say goodbye to tightness and fine lines from dehydration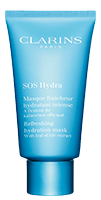 SOS Hydra Refreshing hydration mask
Clarins' Little Trick
For an even more refreshing effect, keep your SOS Hydra mask in the refrigerator. A brrr...illiant idea!
Purifying

Routine

Purified skin and radiant eyes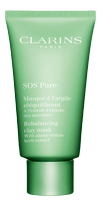 SOS Pure Face Mask
Clarins' Little Trick
Rinse off your SOS Pure mask with cold water and maximize its astringent effect.
Nourishing

Routine

Velvety skin and comforted eyes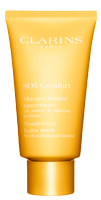 SOS Comfort Face Mask
Clarins' Little Trick
To allow your skin to optimally absorb your SOS Comfort mask, apply strong pressure with your hands; leave it on all night long and admire its effect on your skin when you wake up.
Anti-Ageing

Routine

A relaxed face and energized eyes


Extra-Firming Mask
Pure pleasure in a jar
Clarins Research breaks new ground with an original mauve-coloured texture that stimulates the senses. Upon application, it provides an ultra-fresh feeling with a soothing, comforting scent that helps the face relax.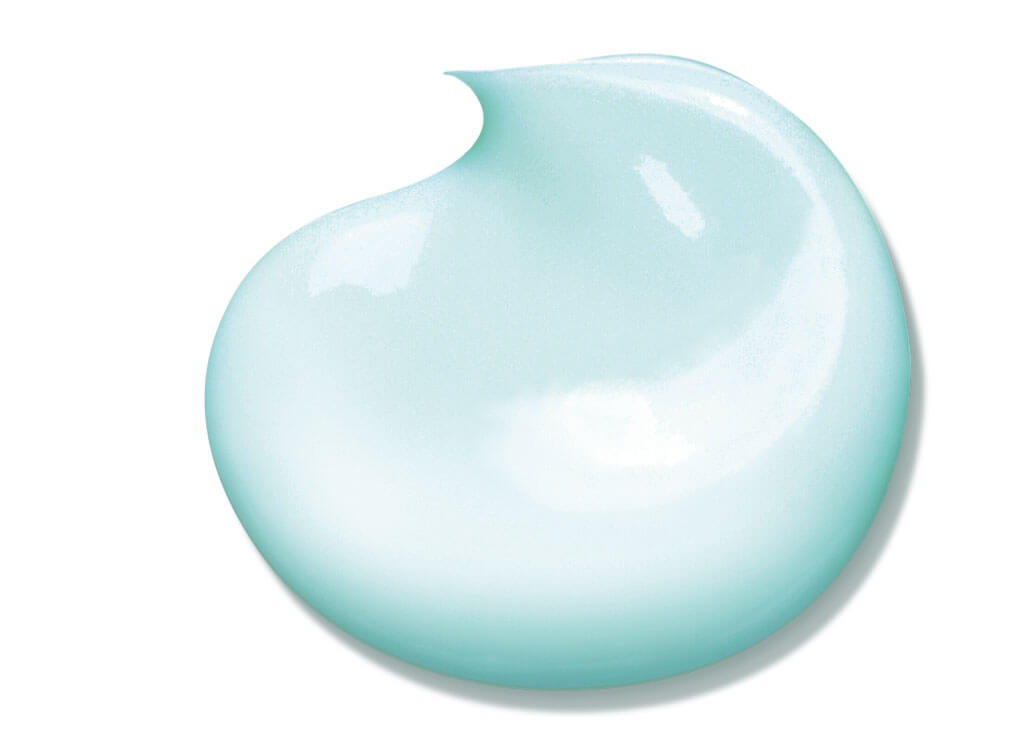 A texture with a unique sensation
With the appearance of a cream and the immediate fresh feeling of a gel,
it has an added bonus of perfectly adhering to the eye area, even overnight.