Beautiful skin starts
from the inside!

How does it work?
A concentration of health and wellness gives your skin everything it needs!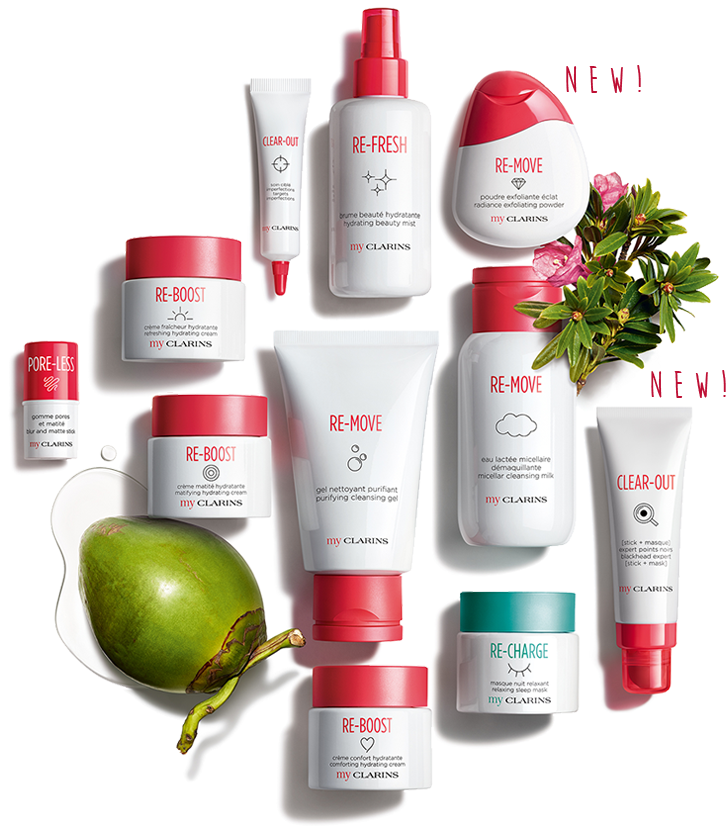 88%*
natural
ingredients
* Except for PORE-LESS targeted treatments and CLEAR-OUT anti-blemish
targeted treatment
Your skin will love it!
An exclusive botanical complex: Healthy Skin [In & Out] Complex
Recyclable packaging and recycled materials
A "pretty skin cocktail" of plant extracts
My Clarins innovation
In with the good and out with the bad: the new plant-based Healthy Skin [In&Out] Complex does just that for your skin.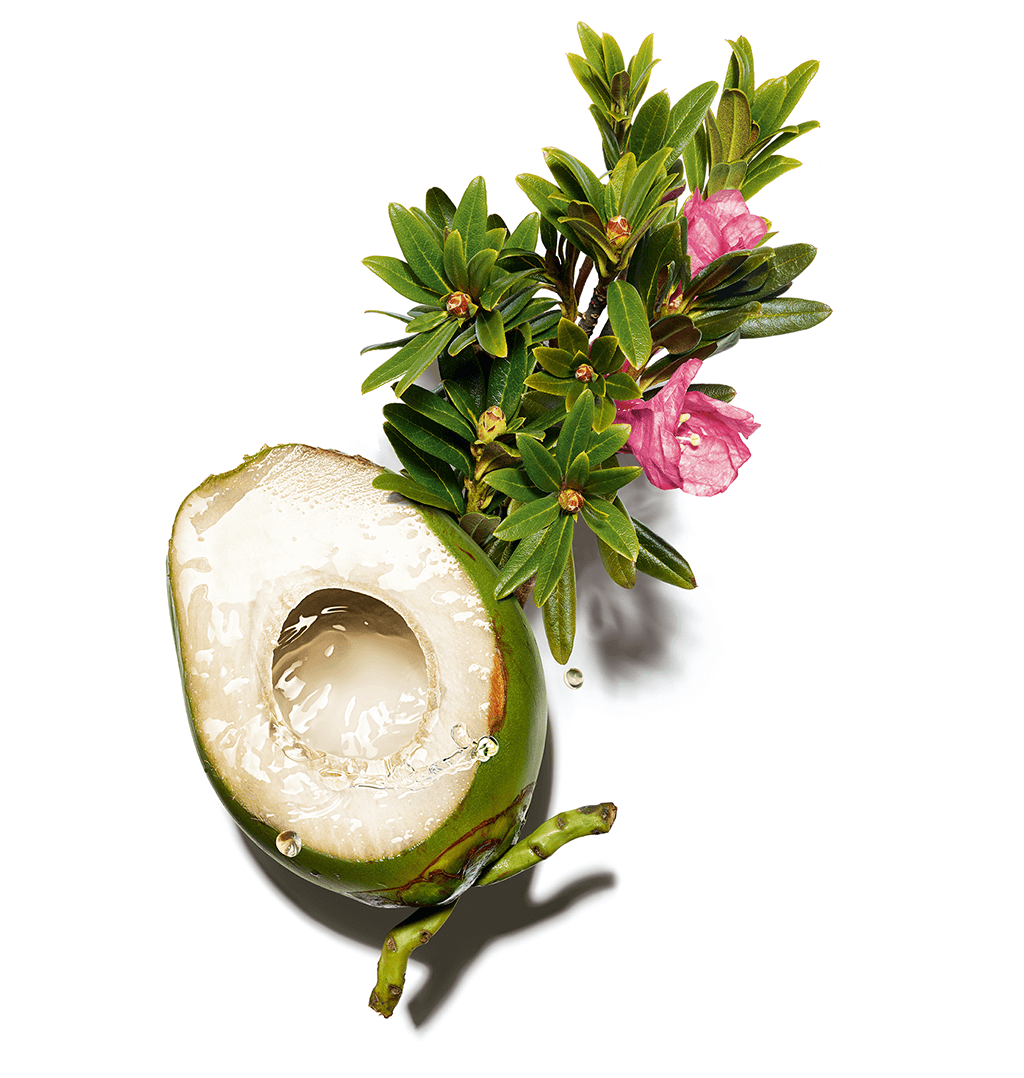 IN
NNUTRITION IN
Organic coconut water
Optimizes skin cell nutrition.
OUT
POLLUTION OUT
Organic alpine rose extract
Helps flush pollution out of skin cells.
WELL DONE, NATURE!
My Clarins helps you get your fill of fruits and botanicals!
These healthy recipes contain a world premiere ingredient...
Moringa extract

Organic moringa extract
to eliminate pollution particles #myskinbreathes

Acerola seed extract

Acerola seed extract
for dazzlingly radiant skin (shield your eyes!)

Meadowsweet extract

Organic meadowsweet extract
to help keep your skin in peak condition and mattified #flawless

Organic shea butter

Organic shea butter
to restore total comfort to your skin

Fig extract

Fig extract
for unbelievably
intense hydration

Bamboo powder

Bamboo powder
with a secret power to mattify and exfoliate your skin!

Organic arbutus extract

Organic arbutus extract
to help reduce sebum formation

Organic cranberry extract

Organic cranberry extract,
your best ally for skin that glows with health. Wanna take a selfie?

Almond powder

Almond powder
with a superpower to nourish and exfoliate even the most sensitive skin

Organic bitter orange blossom water

Organic bitter orange blossom water
to provide ultimate softness and soothe sensitive skin

Green clay

Green clay purifies and absorbs excess oil.

Huang qi extract

Huang qi extract...
what's huang qi? Just think of it as your secret detox weapon!

Organic goji berry extract

Organic goji berry extract
with a superpower to boost energy!

Rice extract

Rice extract
to promote exfoliation

Organic coconut water

Organic coconut water
to hydrate and balance: hello healthy skin

Alpine rose extract

Organic alpine rose extract
to instantly detox your skin deep down

Tamarind pulp extract

Tamarind pulp extract
to exfoliate

Purslane extract

Purslane extract
to give your skin a calm #zenattitude
YOUR BEAUTY STORY
Tell us who you are... We'll tell you what beauty BFFs you need!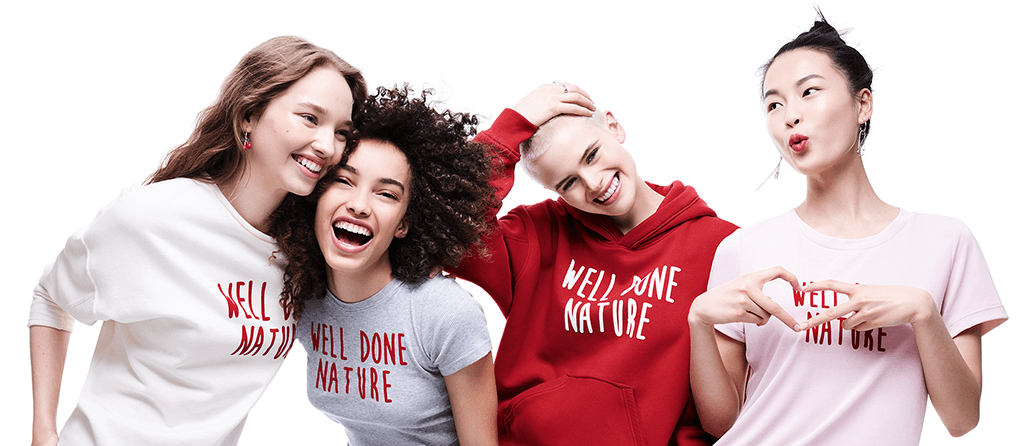 SOS DETOX
The Instant Pro Treatment that restores a fresh, healthy, balanced glow to suffocated skin.


Discover an all-new generation of skincare for ages 18 to 25!