For the first time, indulge to an exclusive collaboration between two French brands, Clarins & the rock/chic fashion brand - The Kooples. This collaboration presents Clarins' iconic Lip Comfort Oil in new disruptive shades and packaging.
Meet Your Perfect Black & White
Clarins and The Kooples, two exciting and passionate Parisian brands have come together and joined forces to combine their values to give Clarins' legendary Lip Comfort Oil a new look.
Unveiling two new monochromatic shades, these collectors' edition that is built for a rock 'n' roll look. Pair them ready to enhance and accessorise your smile!
These new bold and disruptive Lip Comfort Oils embody Clarins and The Kooples, which marks a new exciting story where fashion and beauty come together.
Monochrome Beauty
Wear them alone for a natural, ultra-glossy look, or over lipstick to heighten the comfort and shine.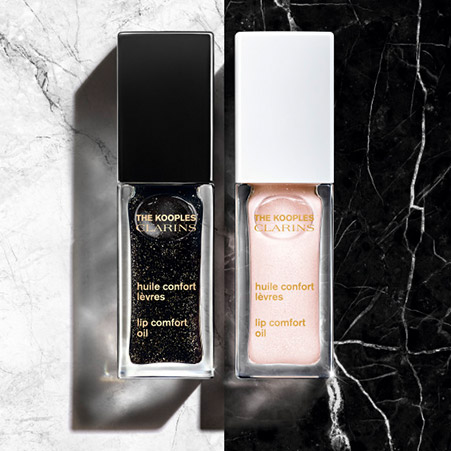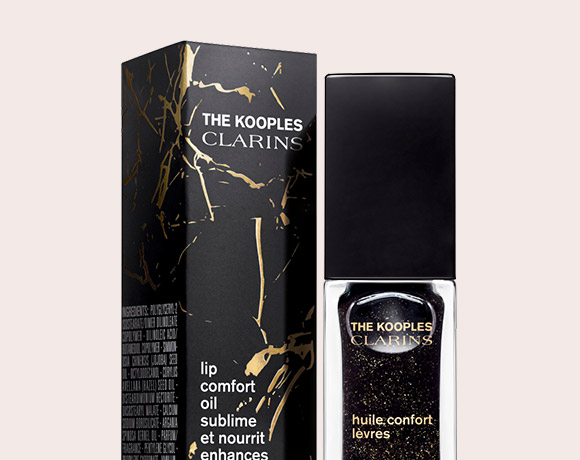 Dark Stone
Dark Stone is a little black dress, giving a sophisticated plum finish that gleams with miniscule golden pearls.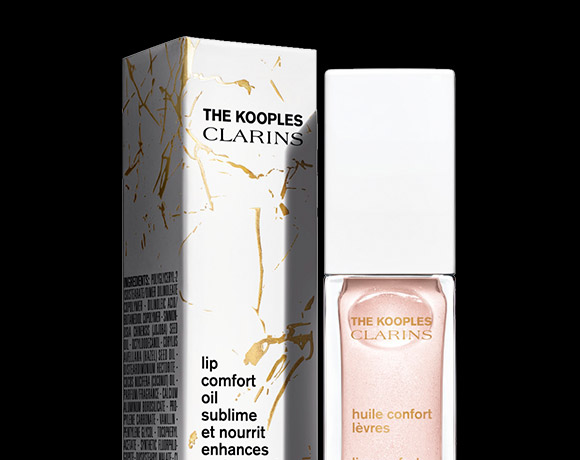 Light Stone
Light Stone is an iridescent white silk jumpsuit. Light Stone enhances your smile with a light, milky shade of pink.
Our Iconic Formula
The Clarins Oil, an essential Clarins expertise.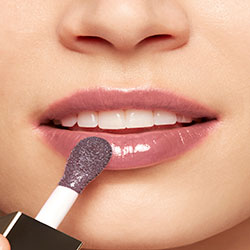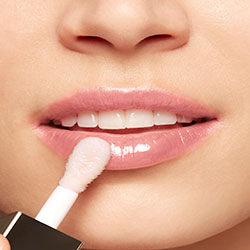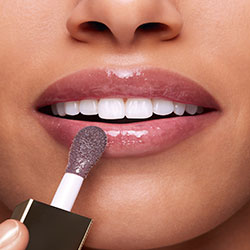 Where It All Started
The very first products designed by Jacques Courtin-Clarins were face and body oils made from 100% plant extracts. Through the years, Clarins unique expertise has recreated the formula for an exclusive oil, now commonly known as Lip Comfort Oil.
Its colourful elixir enriched with plant-derived active ingredients brings together subtle colours, the shine of a gloss, and the nutrition and comfort of an oil!
Plant-Powered Beauty Elixir
Each bottle contains Lip Comfort Oil's signature nourishing cocktail of two highly nutritious plant oils - Organic Hazelnut and Jojoba - and another oil specific to each shade: Organic Argan in Dark Stone and Organic Coconut in Light Stone.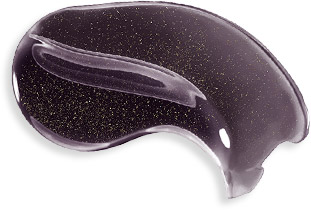 Ready to wear
Plump, creamy, luxurious... Their texture is indulgent, delicious and subtly perfumed. Light and non-sticky, they nourish and calm the lips day after day.Their luminous finish delighted 95% of women and their comfort wowed 90% of them.
*Consumer test carried out by 91 women over 2 weeks, after application