ONLINE EXCLUSIVE | 1-12 DEC 2020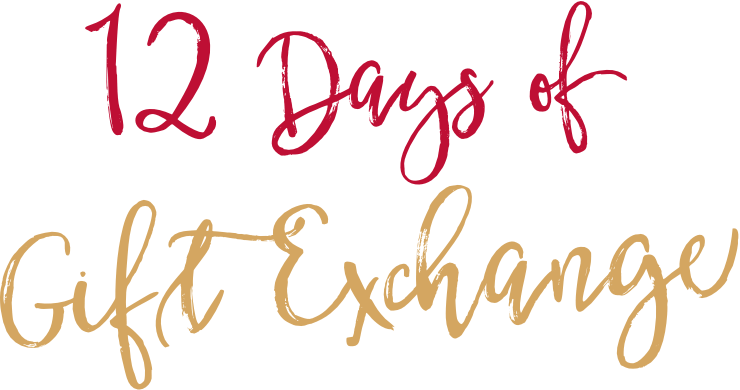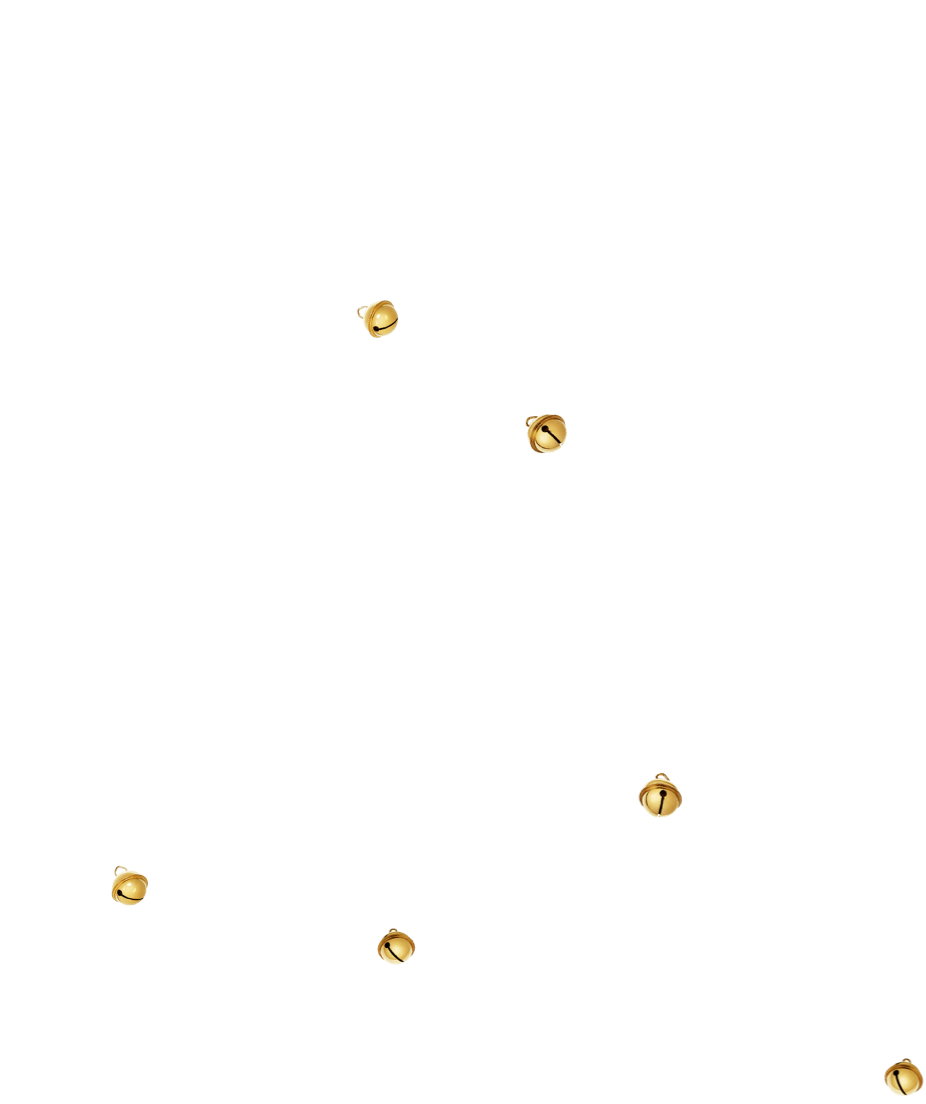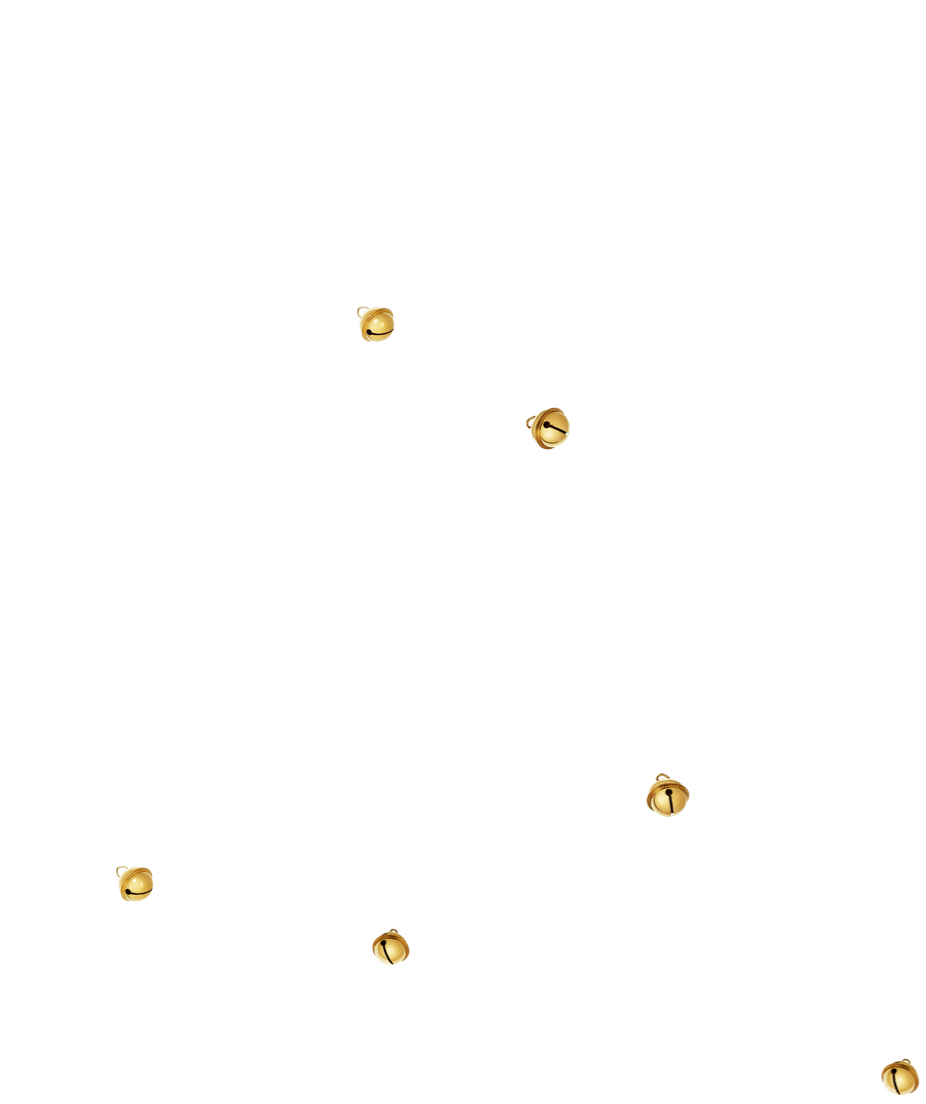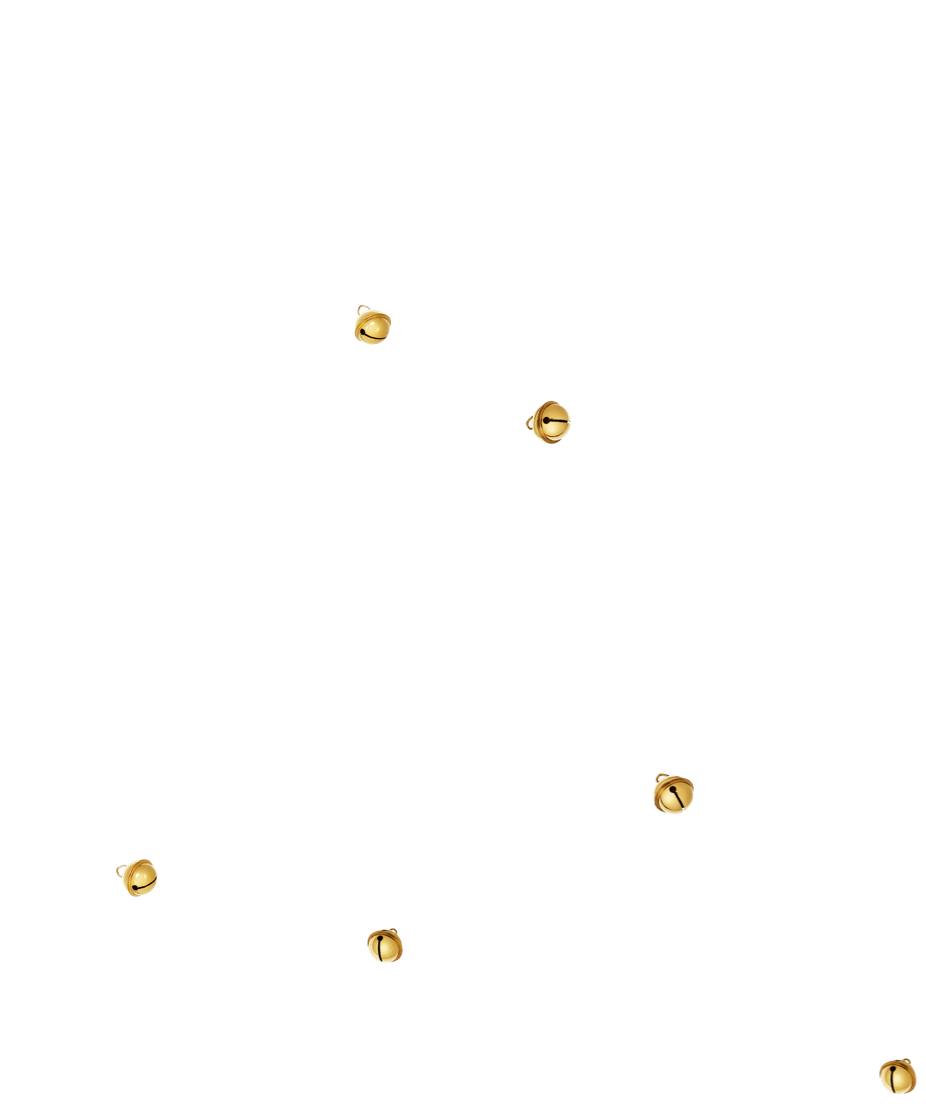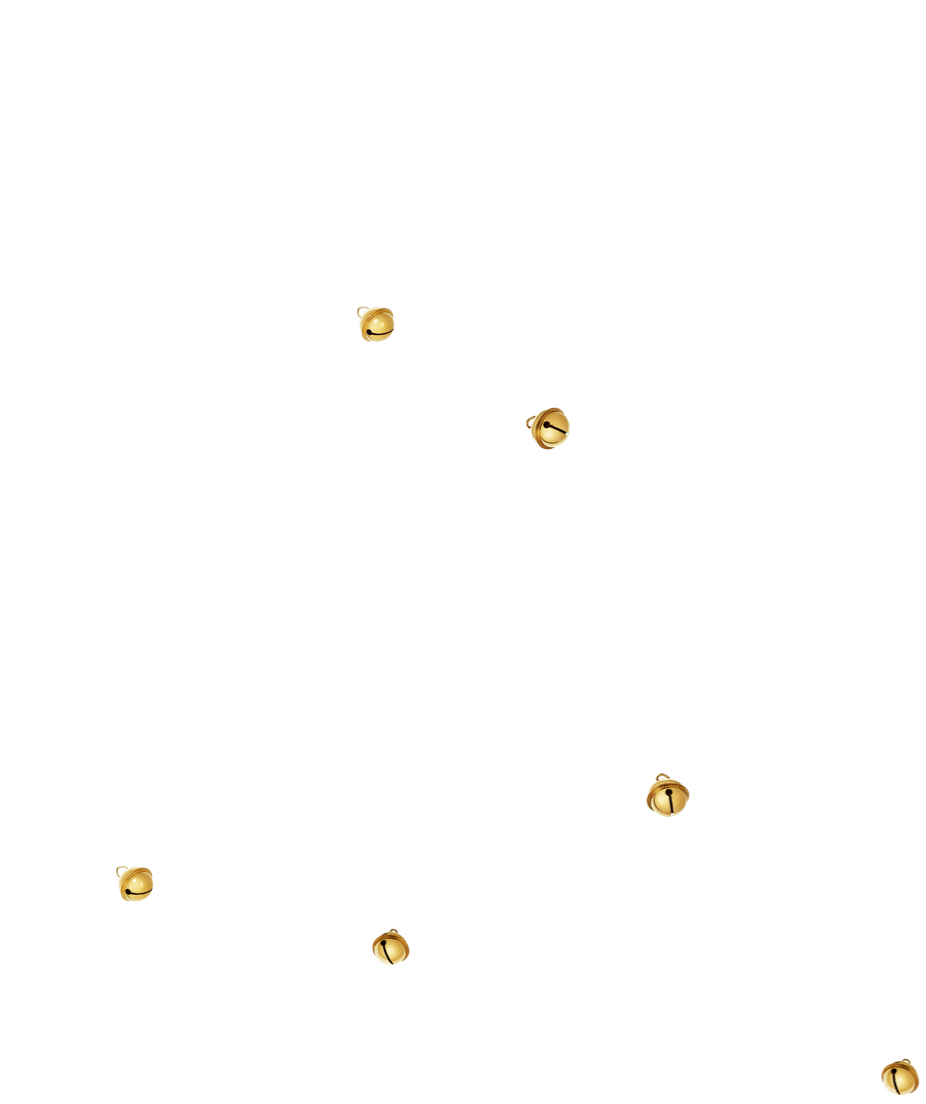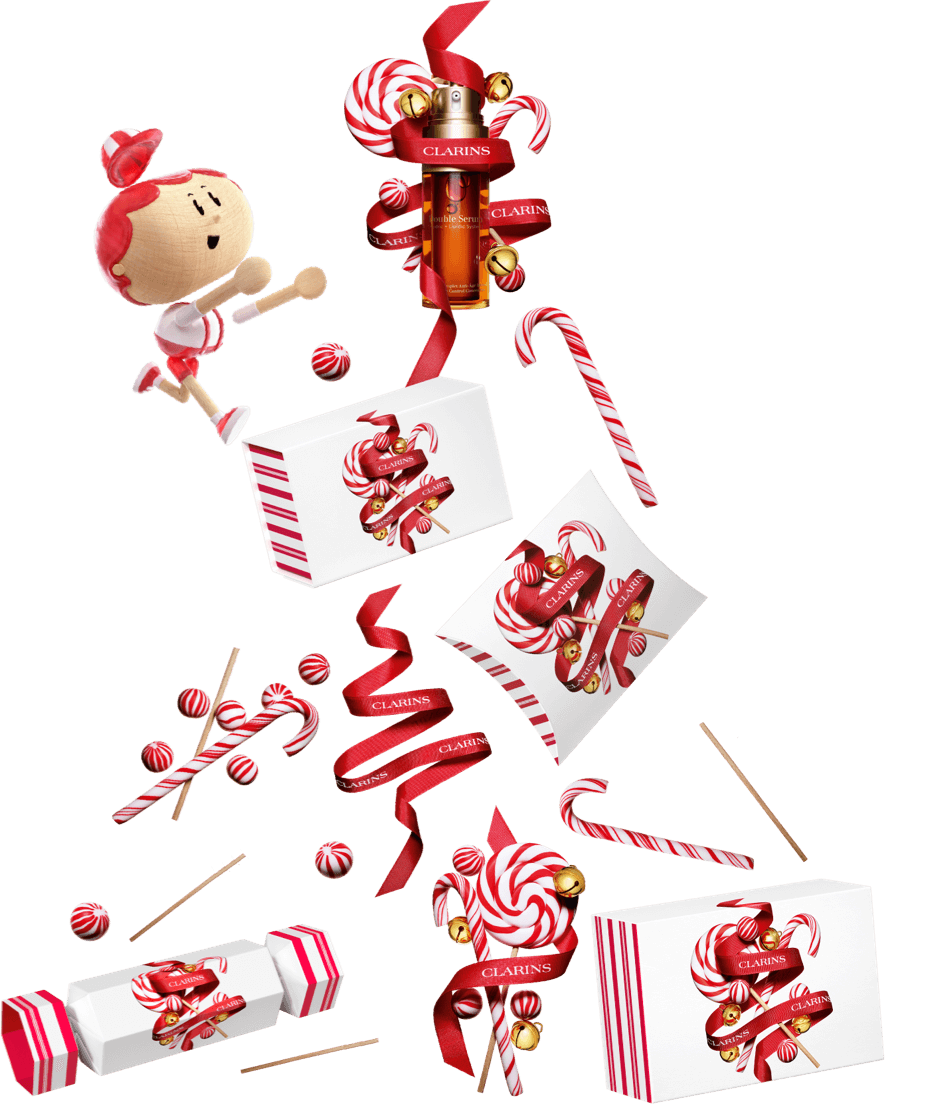 ONLINE EXCLUSIVE | 1-12 DEC 2020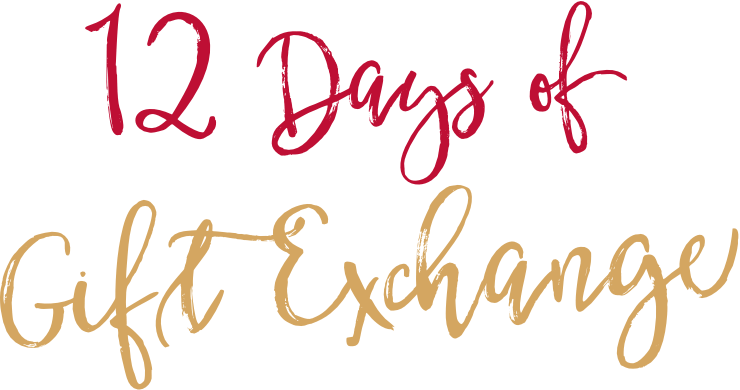 Share with us your review on Clarins.com in exchange for a Christmas gift from us!



1-12 DEC 2020
1. Simply write a review on any of your favourite Clarins products to enjoy a sure-win lucky pick!
2. An SMS will be sent to you within 48 hours once your review is approved for a chance to play the Pick & Win.
Stand a chance to be rewarded with an iconic full-sized Clarins product when you leave a product review on Clarins.com! Look out for a different featured product daily and submit your review before it ends!
Best Review Gift Calendar
1 DEC

Total Eye Lift

Achieve a visibly lifted eye contour in 60 seconds* for a brighter, younger-looking eyes.

2 DEC

Plant Gold

Nutri-revitalizing emulsion-in-oil moisturiser formulated with 100% natural ingredients for a nourished skin.

3 DEC

Fix Make-up

A light and refreshing mist that sets makeup and gives longer-lasting hold.

4 DEC

Body Partner

A stretch mark treatment cream with a silky lightweight formula to help prevent stretch marks and reduce their appearance

5 DEC

Double Serum

Formulated with 21 plant ingredients for a visibly smoother, firmer and radiant skin.

6 DEC

Bright Plus Serum

An intensive brightening serum that visibly brightens, helps revive dull skin, and targets dark spots for a brighter, even complexion.

7 DEC

Intense Lip Oils

An intensely-pigmented lip oil infused with nourishing plant oils that delivers bold colour and mirror-like shine.

8 DEC

Enhancing Eye Lift

A lightweight eye serum that illuminates the eye contours for bigger, bolder and more beautiful eyes.

9 DEC

Tonic Body Treatment Oil

A body treatment oil that is made with 100% pure plant extracts to improve skin's elasticity and maintain skin firmness

10 DEC

Lip Comfort Oil

Lip care infused with all the power of plant oils to nourish and comfort the lips

11 DEC

Body Fit

Anti-cellulite expert that visibly helps to minimise the appearance of cellulite.

12 DEC

V Shaping Facial Lift

The face-lifting serum that refines the face and accentuates your most alluring curves to reshape contours and profile.
See what others are saying about us!
Visible result in just 60 seconds. Reduce eye puffiness, dark eye circles and lift up my eyes. Highly Recommended.

Rac Teo

Love the relaxing scent of this lightweight moisturiser! I use this at night and wake up to glowy, hydrated skin.

Gilly

Loving it, after make-up, just spray on your face - its so refreshing & you can rest assured for the long lasting make-up !

Anna

This product keeps body moisturized and elasticity of my skin even after giving birth. Recommended.

Azida89

This serum is very nourishing, I felt my skin was smoother and more hydrated. It's amazing for sensitive skin, hydrated and nourished but not oily though I usually use it at night. It does give me that next-morning glow.

Ling88

The milky white serum has a gentle texture and scent. It also absorbs quickly into your skin. More importantly, my moisturiser sits nicely on top of it.

Erin

Finally my favourite lip oil now comes with intense color! On days when you need both care and color, this product is THE ONE! Highly recommended.

WYXL

I have consistently been using this product and I am so happy that I have finally found one eye lift serum that not only provides hydration, it equally improves the wrinkle and fine lines too!

Shirley

I have been a long time user of Clarins' body oils and Tonic is my favourite scent. Used after shower while the body is still damp, it hydrates and nourishes my skin like no other.

ElaineC

No lip balm you use can ever measure up to this lip oil. It is more of a treatment product than a makeup although it is tinted. After constant usage lip does feel softer & nourished.

Des1230

After a few weeks of using it, I noticed my thighs are much smoother, more toner and the cellulite have reduced!

Keef

Every time if I wake up with round and puffy face, this will be my saviour. Apply this serum with the Clarins method to massage my face, and the puffiness is gone almost instantly. So fast and easy to have firmer skin.

Ghii

Malaysia

I can really see visible results just after 60 seconds and my eyes definitely look less puffy and dark eye circles are reduced.

Min Yi

I love the idea of using 100% natural products. Using Plant Gold feels like having a spa at home and I woke up feeling fresh and hydrated without being overly moisturised.

Nicole Lim

It's the perfect product that helps to set my make-up all day. The smell is heavenly and can be used as a hydrating mist!

Grace Tay

I applied it religiously everyday throughout my pregnancy and I was relieved to see that I do not have any stretch marks after giving birth!

Mabel Chua

My skin definitely looks more radiant and it feels firmer than before.

Cheryl Tan

It is my go-to serum for glowing skin as I see a visible difference on my skin and freckles

Joanne Lee

My favourite lip oil now comes with an intense colour. Highly recommended on days when you need both care and colour!

Violet Lim

I love how this eye serum instantly brightens up my eyes! The texture is very light and it is non-oily. It definitely makes my eyes less puffy.

Charlene Tan

I love how well it absorbs into the skin, smells great and surprisingly, not oily at all. Best part, it keeps the skin moisturised till the end of the day! Tried and tested.

Min Poh

Lip Comfort Oil leaves my lips feeling really soft and moisturised.

Priscilla Lam

A super light-weight body gel cream which helps to reduce the appearance of my cellulite!

Janice Chua

When I was introduced to Shaping Facial Lift, it felt like a life-changing skincare product for a contoured face.

Maewyn Tan

Singapore

我經常會化眼部濃妝,成日落妝化妝會容易拉扯到眼部嘅脆弱肌膚。呢排我就好鍾意用CLARINS 新出嘅提拉撫紋全效眼霜,可即時提拉眼周肌膚,只要60秒速放大雙眼,試了兩星期,減淡眼紋及黑眼圈嘅效果都非常唔錯,絕對值得一試!

Pony Pong

一直以來都覺得好難搵到真係好用嘅眼霜,直到我兩個星期前開始用呢支 Clarins Total Eye Lift ,好夠潤又好快被皮膚吸收,好迅速就已經有一種提升緊致嘅感覺!用完即刻好似個人醒咗咁,對眼都大啲,推介推介!

Aiko Yeung

噴霧細緻、淡淡的玫瑰花香味。適合香港天氣使用,尤其現在每天都戴口罩,可以使妝容保持持久,會再回購!

Lik22

朋友懷孕8個月時,我送了一支作為禮物,她用完一支之後,之前的小小紋路已經淡化到近乎看不出的程度了,亦無其它新紋出現。真係要堅持使用,有效果!

Stephia Chan

吸收非常快,用咗2星期,覺得毛孔細緻、皮膚脹卜卜,皮膚真係好咗

Ng Ng

本身皮膚容易敏感,今次嘗試果然冇失望!用完冇出現乾/痕/生痘,完全唔刺激!敏感皮膚可以放心使用。痘印有淡化,用左約2星期感覺皮膚有變得透亮!

Susanna Zou

一搽上唇就可以輕易做到玻璃咀既效果,超級顯色而且持久度極高!顏色可以keep足一日又唔甩色,鎖色度超級驚喜!

Natalie Chan

我約8年前開始使用電眼精華,改善了黑眼圈及浮腫問題,敏感肌膚的我亦不怕使用,強烈推薦!

April123

孕期使用,味道宜人,心情瞬間變得很好,而且一條紋都沒有喔!產後忍不住又買了一瓶,感覺皮膚一直保持很好的狀態。

KT530

一試立刻愛上,非常滋潤,連我常常脫皮的咀唇都立即修復,最好係顏色恰到好處

Kitty Cheung

最中意佢個味道,帶點清新甜橙味,聞落去好舒服。晚上睡覺前搽,第二日起身會feel到成個人輕鬆左,皮膚會滑左,可以瘦身緊致皮膚,又可以舒緩心情,還可以嫩膚!

xmy123

用了V輪廓緊緻精華已經很多年,每天早晚都會用,非常有效,朋友都會問我點解塊面咁尖。無論係水腫定脂肪型,都可以見到有效果,配合按摩手法,效果更明顯。

carmen

Hong Kong

眼霜聞起來味道舒服,擦上眼周後明顯感覺保濕且細紋有漸漸變淺,上妝時也不會跟粉底起屑或卡粉底

JYWang

蘭花精油味道溫和、舒緩,加上已經設計好與乳液混合的用量,可以非常方便的按壓在臉上,如SPA般非常享受~~

a820119

化妝完之後噴定妝在戴起口罩去上班,到公司時脫下口罩,口罩上並沒有殘留粉底,覺得很讚

apple0419

懷孕後就購買此商品用 產品好用吸收快不黏膩 現在孕期要8個月了 肚皮沒出現妊娠紋 每天勤勞擦加上按摩 真的很有效 大推 已用完已經購買第二次了

i Yumi

這已經是我回購的第4罐, 穩定膚況真的超級有感, 不分季節都可以使用, 只需要調整用量即可, 超愛的精華液!已經不能沒有它了!

evaijung

本人不算黑但皮膚就是比較暗沈,這瓶用了大約一週就有感亮白!整個人看起來都亮了起來!效果超好~而且味道也很療癒~每次使用都像是在做SPA

Wumin

顯色又保濕,我是買4號,上班或約會都很適合的顏色,完全是嘴部脫皮人的救星,而且香氣超舒服,擦上去一天心情都很好

MissC

使用完這個眼霜,眼周問題明顯改善,而且眼睫毛也真的變長變濃密了!!超級喜歡的~~~

musicalize

孕期期間均使用克蘭詩的身體調和油,現在已經七個多月了,肚子都沒有長出妊娠紋,還是一樣光亮,而且味道真的很舒服也很好吸收,很推薦孕媽咪喔!

peggy沁

任何膚色都適合的美唇油,不失好氣色,淡化唇紋非常有感,已回購至少10隻

Miamia

每天擦配運動前擦,會有緊實的效果,橘皮也變不明顯了

elin

使用此產品已近10來年,不管因懷孕變胖還是瘦身之後都能維持臉部輪廓緊實,更能加強之後保養品的效能,一直是我必備無法捨棄的保養程序,給它時間會讓妳愛不釋手

Emma1215

Taiwan

もう手放せません。今までのアイケアとは比べものになりません。ハリ感がちがいます。

ママ様

普段は1プッシュで…乾燥が気になる時は2プッシュで使っています。香りもほんのりで、朝起きた時の肌がモチモチなのが感動的です。

くろまと様

ミストをつけるとファンデの持ちがすごくよくなる、マスクにファンデがつかない等、効果が著しくて驚きました。オススメです!

kawaichan様

妊娠線対策のクリームとして購入しました。伸びも良く、香りも少なめで匂いに敏感なっていますが気にならなかったです。 つけ心地はしっとりですが、ベタつきはなくサッパリさらさらした感じです。

mama2020様

使いはじめて半年程たちます。まず香りが良く癒やされます。 夜使うのと使わないのでは朝の肌が違う。 ピカピカしてるというか、若返ったような感じ。 この先も使い続けたい商品の1つです!

トムとジェリー様

朝夜使って、1週間で白くなったかな?思って、10日くらいで間違いない顔色明るくなってる!と実感しました。

mitapa様

唇をケアしながらここまで落ちないリップは初めてです。一度ティッシュオフすればマスクにはつかないのに色残りはムラもなく綺麗です。

planet_r様

目元がぱっちりします。この商品のおかげで二重がはっきりしてきました。

ume様

気合いを入れてボディケアするぞー!という日に欠かせません。オイルを多めにとって下半身からマッサージをしています。べたつかないので使いやすく、肌にハリが出てうれしくなります。

itch2no様

チャットカウンセリングをしながら、自分に合った使い心地や、カラーを選んでいただきました。 タンジェリンを購入し、使用してみたところ、自分の唇の色素に馴染み、肌色を明るく綺麗に見せてくれる優秀なオイルグロスです。

豆太郎様

ずっと足の浮腫に悩んでいましたが使いはじめて一週間ほどでなくなっていた足首が現れはじめました。自分だけでなく他の人から見ても変化に気づくほどで驚きです。使い続けてみたいと思います。

nissi24様

今までフェイスラインのたるみが気になって、いろいろ試しましたが、こちらのセラムと、クラランスのメソッドで、フェイスラインがスッキリしてきました。

Tukki様

Japan

ความรู้สึกหลังใช้ครบ 7 วัน ???
มินท์อายุ 24 มีริ้วรอยใต้ตาตรงหัวตาเล็กน้อย ใต้ตาไม่คล้ำขนาดแพนด้า แต่มีปัญหาหลักๆคือ ตื่นมาแล้วชอบตาบวมค่ะ แต่พอใช้ตัวนี้ ริ้วรอยใต้ตาดูตื้นขึ้น ตาไม่บวม แต่ที่รู้สึกได้มากๆ คือช่วยให้ตาดูเปิด ผิวหนังรอบดวงตาดูยกกระชับขึ้น แถมขนตาไม่ร่วงเลยค่ะ ลืมบอกว่าตัวนี้ เวลาทาแล้วครีมเหลือ สามารถนำไปป้ายที่ขนตาได้ไม่แสบตา! ย้ำ ไม่แสบตา

mintitap

"OMG ตัวนี้ชั้นเลิฟ Plant Gold #แค่รูปลักษณ์ภายนอก รูป รส กลิ่น สัมผัส คือ 10/10
เนื้อบางเบา กลิ่นดี ซึมไว ตอนแรกคิดว่าจะหนืดๆ หน่อย แต่ No!! จ้า เป็นอิมัลชันในน้ำมันที่ช่วยฟื้นบำรุงผิว ที่ชอบๆ คือมีผสมจากธรรมชาติ 100% #กลิ่นทำให้พี่อยากหลับ ผ่อนคลายจริงๆ คิดว่าอยู่ในสปานวดหน้าของคาแรงค์เลย"

belledolli

วันนี้ใช้สเปรย์ Fix' Make-up Clarins กลิ่นหอมกุหลาบมากก ผิวสดชื่น แล้วก็บำรุงไปในตัวเลยด้วย เรียกว่าหน้าหอมกันทั้งวันทีเดียว ไอเยิฟฟ

bewvaraporn

Kate loves Clarins Body Partner Stretch Mark Expert มากกก รุ่นใหม่มาแทนที่ Strech Mark Control เนื้อไม่ถึงกับหนักนะ เป็นเนื้อครีมบางเบา มันๆ หน่อยค่ะ ทาง่าย ทาแล้วไม่ได้ซึมหายไปเลย มีความมันๆ เลื่อมๆ เคลือบอยู่ ถือว่าชุ่มชื่นเลยทีเดียว บีบไม่ยั้งมือ จนหมดไปแล้ว 1 หลอด ขึ้นหลอดที่ 2 เรียบร้อย

skincare.skinme

เซรั่มซึมไวมาก กลิ่นหอมมาก ให้ความรู้สึกสดชื่น ผลลัพธ์คือผิวดูใส โกลว์ๆ ดูสุขภาพดีมากๆ รูขุมขนก็ดูกระชับขึ้น ผิวดูนุ่มเด้ง และเราเป็นคนแห้ง มันช่วง T-Zone ทาตัวนี้ตอนเช้า ระหว่างวันหน้าก็ไม่เหนอะหนะ ไม่มัน แล้วตัวนี้ขวดของเค้าสามารถปรับปริมาณให้เหมาะสมกับผิวของเราได้อีกด้วย เริศมากๆ ใครผิวแห้งอยากเติมความชุ่มชื้นให้ผิว ผิวดูฉ่ำ

lalithstuff

รอยต่างๆจางไปเยอะพอสมควร สิ่งที่สังเกตได้คือพวกรอยสิวที่เกิดใหม่จะหายไปไวมาก ๆ ส่วนร่องรอยอารยธรรมที่เกิดมานานแล้วอาจใช้เวลานิดนึง ผิวหน้าโดยรวมดูกระจ่างใสขึ้น ให้ความชุ่มชื้นดี ผิวละเอียดขึ้น ใช้ได้ทั้งเช้า/เย็นไม่รบกวน makeup ค่ะ

agirlwhohaveoilyskin

ขอเห่อลิปที่พึ่งสอยมาหน่อยจ้าา! #Clarins Comfort Oil Intense
เนื้อนางเป็นเจลออยส์ ทาปุ้ปปากฉ่ำมงแวววาวมาก ละคือกลิ่นหอมหวานเป็นบ้า เปิดทีไรหิวทุกที 555 อ่ะตอนนี้สลับทาทุกวันจัดเป็นลิปในดวงใจไปอีก 1

scalegail

จริงๆแล้วเราไม่ค่อยมีปัญหาเรื่องใต้ตามากขนาดนั้น จะมีหนักตอนที่นอนดึก+นอนน้อยติดกันหลายคืน ตัวนี้ก็ช่วยได้ระดับนึง ส่วนตัวคือรู้สึกว่ามันลดบวมได้ดีเลย แต่เรื่องความคล้ำไม่ได้มากขนาดนั้น แพคเกจเบาพกง่าย เหมาะกับการพกไปบิน

reviewgeng

เป็นคนนึงที่ไม่ค่อยสนใจการดูแลผิวกายเท่าไหร่ Body oil นี่คือไม่เคยอยู่ในหัวจ้ะ พอลองใช้แล้ว สิ่งที่ชอบที่สุดคือ กลิ่น คือแบบ...สปามาก ผ่อนคลาย ดมแล้วยิ้มลอยๆ ☺ (แต่ถ้าใครไม่ชอบกลิ่นแนวซิตรัส แนวอโรม่า อาจจะเลี่ยงนะคะ) เนื้อไม่ได้เหลวมาก เกลี่ยแล้วเป็นไง...ก็หนืดนิดนึง(จริงๆ) แต่ไม่ทิ้งคราบใดใดเลยค่ะ ไม่ต้องห่วงว่าจะเลอะเทอะ ผลลัพธ์คือผิวนุ่ม ลื่น ใช้แล้วชอบมาก กลิ่นติดผิวดี

poppucosme

ตัวนี้ไม่เหนอะหนะนะคะ เราชอบใช้ลิปเนื้อแบบนี้ก่อนนอน เราว่ามันชุ่มฉ่ำดี ไม่ทำให้ปากแห้ง น้องเค้าอยู่ถึงเช้า ตอนเช้าตื่นมาก็ใช้ผ้าขนหนูเช็ดออก เหมือนได้สครับปากไปในตัว

longpen_blogger

firms and lifts with body lift

puiiz825

ในเรื่อง lifting ยกกระชับหน้า ในเมื่อยังไม่กล้าฉีดนั่นนี่ เราก็ต้องมาทางนี้แหละ เจ้าตัวนี้เค้าจะช่วยชะลอให้ไขมันค่อยๆสะสมช้าลง ช้าลง ก็เรียกว่าเป็นการยืดระยะให้ความย้วยมาช้ากว่ากำหนดด้วย เลยขอใช้พี่เค้าเป็นตัวช่วยประวิงเวลา

deechamat

Thailand

벨벳처럼 부드러워 눈가에 빠르게 흡수되고, 눈가 탄력이 개선됨이 느껴져요!

SKITTLES

오일과 에멀젼이 믹스된 제형이라 사막같이 건조한 제 피부에 특히 효과적인 제품! 자연스레 퍼지는 아로마 향 때문에 스파받는듯한 느낌까지 강력추천해요~

BUBBLYHHY

기분 좋은 로즈향이나서 수시로 뿌리고 있는데 하루종일 무너짐이 없고 당기지 않아요!

또또니니

역시 예비맘케어 일등브랜드! 임신기간내내 매일 발라주었더니, 튼살 하나 없이 케어되었어요 강추합니다

RAISIN

진짜 하나만 발라도 충분한 제품! 바른 즉시 피부가 쫀쫀해지고 매끄러워지고, 이제는 더블세럼 없이는 안 될 것같네요!

WONI

두 세번 겹 발라도 흡수가 빨라 사용감이 너무 좋고 무엇보다 피부 안색이 맑고 투명해졌어요! 데일리 브라이트닝 케어로 강력 추천해요.

DALNIM0827

한방에 다 됩니다. 정말 짱짱
매장에서 발라보고 구매했는데, 맘에들어서 지인 선물도 샀습니다. 지속력이랑 입술이 오랫동안 촉촉해서 제일 마음에 들어요.

화장의 신

개인적으로 잘 붓는 눈인데, 밤에 바르고나면 다음날 아침 확실히 눈가가 또렷하고 가벼워요!

sunny21

샤워 후 물기 있는 피부에 바르면 끈적임 없이 흡수되어 아로마 향은 물론 힐링되고, 탄력이 되살아남을 느껴요!

CLAIRE

요즘 가을이 오면서, 입술이 건조해지고, 조금씩 아파왔는데, 컴포트 오일 바르니, 입술이 촉촉하고, 발색도 너무 이뻐요! 매일 사용하고 있습니다. :)

DANA

바르면 쿨링감이 너무 좋고, 하체 부기에 너무 효과좋아서 꼭 찾는 아이템이에요

SYAN

산뜻하면서도 쫀쫀한 제형이 속부터 탄력있게 잡아줘서 얼굴선이 정리되는 듯한 효과를 경험했어요!

미밍 1

Korea
Terms and conditions

Product Review Submission
Simply write a review on any of your favourite Clarins product on Clarins.com to enjoy a sure-win lucky pick. An SMS will be sent to you within 48 hours once your review is approved for a chance to play the Pick & Win. Plus, stand a chance to be rewarded with an iconic full-sized Clarins product when you leave a product review on Clarins.com. Customers can review as many products as they like to increase their chances of winning the full-sized Clarins products. 12 lucky winners will be selected by 18 Dec 2020 and will be notified via email. By submitting a review on Clarins.com, you agree that all reviews that you have submitted:
• is accurate and original
• has been made without any prior benefit having been made to you or the expectation of any future benefit;
• reflects your true and honest opinion of and current experience with the Clarins product(s) which you are reviewing;
• may be used for Clarins marketing and promotional purposes.
• Clarins shall have the right, but not the obligation, to pursue any one or more of the following actions with regards to your submissions of reviews:
• to monitor or review your reviews;
• to remove or refuse to post any reviews within the Services tool that it deems, in its sole discretion, to violate the content submission.

Clarins Happy Holidays Promotion
The 4-pc Gift Promotion is valid from 1 Dec to 31 Dec 2020 on www.Clarins.com with a nett order value of RM480. Top up to RM680 to receive an additional 3-pc gift. One gift set per customer. While stocks last. For first-time customers on www.Clarins.com, enjoy 10% discount with a min. spend of RM380 [No Promo Code Required]. Clarins reserve the right to replace gift with another item of similar value. Not applicable with any other promotions. Gifts displayed are while stocks last. Clarins reserves the right to replace gift with another item of an equal or higher value in the event of out-of-stock situation. Clarins reserves the right to cancel any order due to unauthorized use of offer and to modify or cancel this promotion due to technical error or unforeseen problems. Promotions may not be applied to past purchases. Any promotion will not be granted and may not be redeemed for a future purchase if the initial transaction is cancelled or item(s) are returned.

Club Clarins Membership Programme
Club Clarins Points will be credited to your existing Club Clarins Membership account for online purchases made within 3 - 5 business days, once you received the parcel. For Existing Club Clarins Members, purchases made online are eligible for Club Clarins points, and will be credited to your existing account. Simply make any purchase to qualify for Club Clarins Membership.