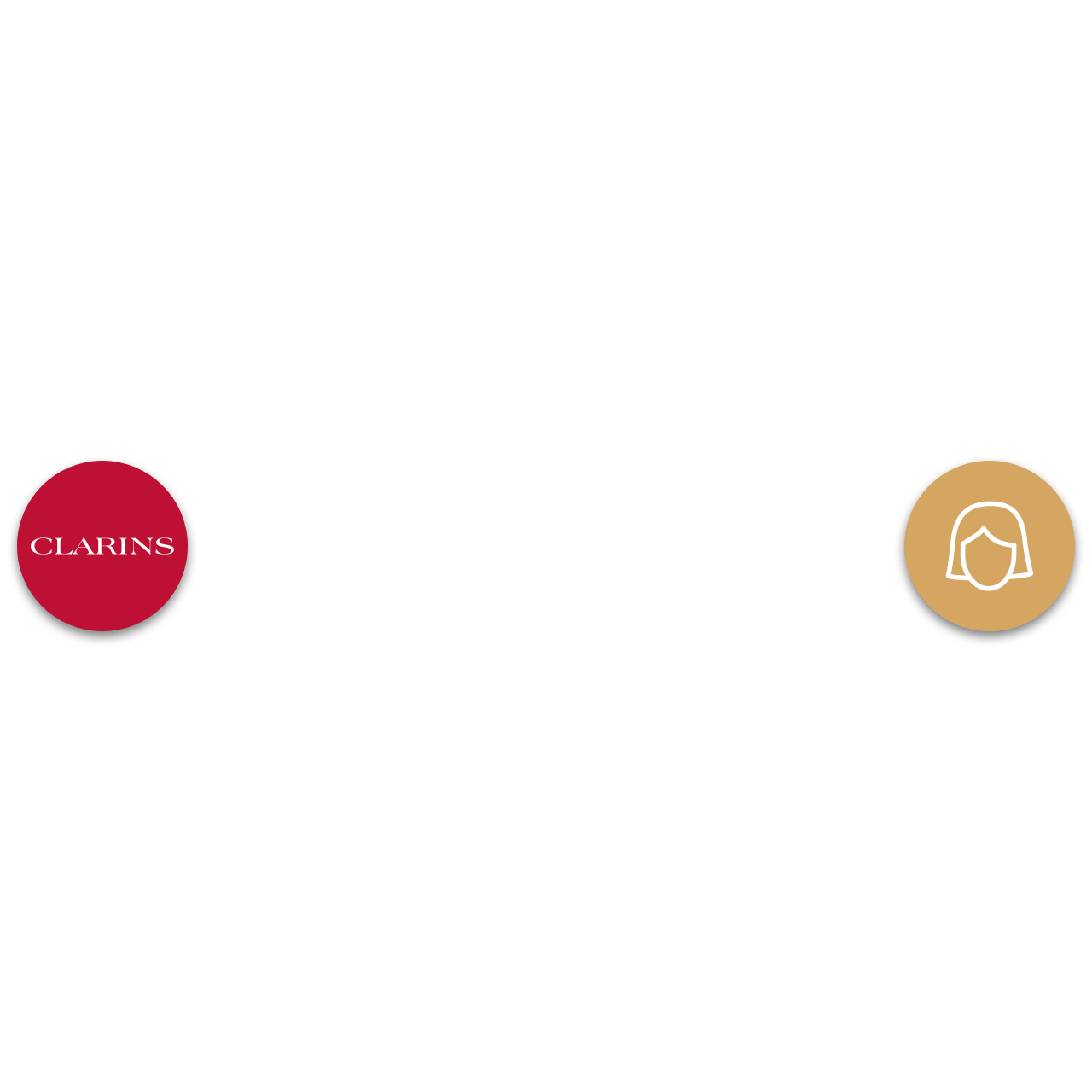 Thank you for your recent participation. Congratulations to our 12 lucky winners who have won a full-sized Clarins iconic product!
Date
Gift
Winner
Email Address
14 Dec
Enhancing Eye Lift
Winnie Loh
winnielohxxx@yahoo.co.uk
15 Dec
Body Fit
Mee Eng Phang
mexxxxx@hotmail.com
16 Dec
UV Plus
Amy charlene Wong
amychxxxxxx@gmail.com
17 Dec
Stretch Mark Control Cream
Pei Pei Teh
rainnie.xxxxx@gmail.com
18 Dec
Lip Comfort Oil
Jean Wong
jexxxxx@hotmailc.om
19 Dec
Tonic Body Treatment Oil
Pui Shan Chong
chong_xxxx@hotmail.com
20 Dec
White Plus Brightening Emulsion
Wong Yee Peng
jasxxxxxx10@yahoo.com
21 Dec
Fix' Make-up
YIN LING SEK
yinxxxxxxx@gmail.com
22 Dec
Double Serum
Angie Soo
soxxxxx@hotmail.com
23 Dec
Extra-Firming Eye
Yun Chung
soxxxxx@hotmail.com
24 Dec
Body Fit
Chiew Fei Ng
chiexxxx@yahoo.com
25 Dec
V Shaping Facial Lift
Dodo Dang
dodoxxxxxx@yahoo.com


UV Plus SPF50 Pink

Winnie Loh

I have been trying multiple sunscreen since i was in my early 20s..All failed miserably..until i found clarins UV plus range. It's just amazing. The texture is so fine and is easily applied on to my skin. No breakouts or oil seeds developed after using it. And it gives you the natural glow on your face. I don't have to use any foundation when i go outing at daytime. Just apply the sunscreen and you're good to go. Highly recommended!

Enhancing Eye Lift Serum

Mee Eng Phang

I have consistently been using this product and I am so happy that I have finally found one eye lift serum that not only provides hydration, it equally improves the wrinkle and fine lines too! My skin feels tighter and brighter, looking younger with the bounciness it gives, especially my eyelid area! I am totally in love with this product, it is a super good product and I highly recommend it!

Lip Comfort Oil

Amy charlene Wong

I have very dry, cracked lips and had to apply and reapply lip balm the whole day. After using this, my lips stays hydrated longer and it does not feels sticky at all. No more cracked lips! I bought red berry and it has a little color, which is perfect for my pale lips.

Tonic Body Treatment Oil

Pei Pei Teh

I absolutely loved the smell and the consistency of the product and its ingredients are not harmful.I also loved it for moisturizing, especially after shower. It's perfect for extra dry days or when you are wanting to feel extra moisturized.

Double Serum

Jean Wong

I have tried using serums from other equally well-known brands but of those I have tried, the Double Serum is still my ultimate favourite. I have dry and not so sensitive skin but with other brands, it will make my skin drier and have breakouts. The Double Serum may be oil-based and upon application, be rich and moisturising. But it easily absorbs on the skin, is non-sticky, makes it easy to apply my other skincare but most importantly, promises to do what it says it does – anti-ageing! Even my husband who has terribly horrible oily acne-prone skin loves the Double Serum as it doesn't make his skin oilier and definitely helps his mature looks full of lines and wrinkles to smoothen out and look younger. So of all the products I use, the Double Serum is a must-have if you're looking for glowing youthful skin.

White Plus Tri-Intensive Brightening Serum

Pui Shan Chong

This serum has a light & non sticky texture which can quickly absorb into my skin. It managed to control the rapid growing of my dark spots especially during my pregnancy period. I've also noticed that my dark spots are lighten after using it together with White Plus Targeted Spot Brightener which is easy & convenient to apply it onto my face with its roll on feature.

V Shaping Facial Lift

Wong Yee Peng

I have been using Clarins skin care products for several years. Shaping Facial Lift ("SFL") is a must have serum in my routine skin caring. I love the texture as it smooth & not sticky. My skin looks more radiant, firm as it is well lifted. I am happy to share with my friends & colleagues they love this product & continue using it. Thanks to Clarins, SFL serum is an excellent beauty solution for all age group.

Body Fit

YIN LING SEK

This Clarins Body Fit does an excellent job of diminishing the look of the cellulite on the back of my thighs. It helped smooth out my problem areas nicely and I could feel my skin was more firm when using it.Nice texture, scent and cooling effect, I feels good on the skin and gives the appearance of smoother skin.

White Plus Brightening Revive Night Mask-Gel

Angie Soo

I started to use after a recommendation by Clarins Beauty Consultant. I'm glad that she recommended this product as it's the best night mask that I've used so far. I use it as night mask and leave it until I wake up the next morning. The skin feels clean, fair and glowing. I love it!

Body Shaping Cream

Yun Chung

After giving birth to my third child, I have this problem of having saggy and loose skin especially the tummy part. Have been looking around for shaping cream and finally chosen Clarins and I am so glad that it does the job well! After a few weeks my skin is tightened.

Enhancing Eye Lift Serum

Chiew Fei Ng

I have a inner double eyelids which is not visible and this product has delivered the result that it's promised. Now my double eyelids is much more visible and further my lashes is getting stronger and not easy to drop. Thanks Clarins bring this brilliant product today me.

12-Day Advent Calendar

Dodo Dang

I have always wanted to try Clarins products and this advent calendar is one of the best way to get started with. I get to try 12 different types of Clarins products from skin care to make up. I'm particularly excited with the Lip Comfort Oil, it instantly nourished and moisturised my chapped lip. Have fallen in love with it. What surprise me the most is the generous volume or size for most of the products. I get to try each of the products for longer time, this is actually helpful for me to get fair experience with the products. This is by far the most generous advent calender that I have ever bought. Definitely value for the money.
Terms and conditions

Product Review Submission
Simply write a review on any of your favourite Clarins product on Clarins.com to enjoy a sure-win lucky spin. An email will be sent to you within 48 hours once your review is approved for a chance to play the Spin & Win. Plus, stand a chance to be rewarded with an iconic full-sized Clarins product when you leave a product review on Clarins.com. Customers can review as many products as they like to increase their chances of winning the full-sized Clarins products. 12 lucky winners will be selected on 30 Dec 2019 and be notified via email.
By submitting a review on Clarins.com, you agree that all reviews that you have submitted:
• is accurate and original
• has been made without any prior benefit having been made to you or the expectation of any future benefit;
• reflects your true and honest opinion of and current experience with the Clarins product(s) which you are reviewing;
• may be used for Clarins marketing and promotional purposes.
Clarins shall have the right, but not the obligation, to pursue any one or more of the following actions with regards to your submissions of reviews:
• to monitor or review your reviews;
• to remove or refuse to post any reviews within the Services tool that it deems, in its sole discretion, to violate the content submission.